Shattering boundaries for a more inclusive workforce
What is the INfinity Prize?
Watch as Naomi Azrieli, OC, D.Phil, Chair and CEO of the Azrieli Foundation, explains the importance of this initiative.
Join our community
Sign up to our newsletter to receive information about the INfinity Prize, including the final pitch event and application timelines.
"This prize is going to have impact – and that impact will snowball. It's sending the message that neurodiversity is part of the ecosystem in a really active and important way."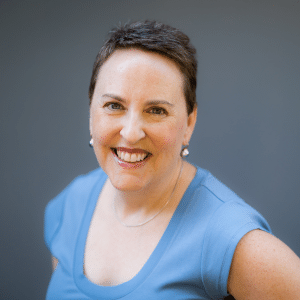 Founder and Principal, Liberty Co
Our History
The Azrieli Foundation is transforming the future of Canada
2023
The INfinity Prize launches to recognize Canadian social enterprises employing neurodivergent people.

2021
The Foundation reaches a milestone in disbursing more than $80M per year.

2016
The Foundation drives breakthroughs in science and clinical medical research by investing in world-class institutions.

2015
The Azrieli Music Prizes (AMP) launch to help recognize the vital role music and the arts play in Canada.

2007
The Azrieli Fellows Program is developed to fund researchers at Israel's leading academic institutions and promote scientific innovation.

2005
The Holocaust Survivor Memoirs Program is created. This program has now published 120+ survivor stories.

2002
The Azrieli Institute for Educational Empowerment is developed. Today, it has reached more than 70,000 children in Israel.

1989
The Azrieli Foundation is established by David J. Azrieli, z"l, and begins to implement his philanthropic vision in Canada and Israel.

The INfinity Prize Judges & Advisory Panel
Learn about our esteemed judges and advisory council.
Learn More
About The INfinity Prize
The INfinity Prize is the first competition to focus on employment social enterprises for Canada's neurodivergent community. The prize will help create employment equity and opportunities, boost awareness and help to create a more diverse and inclusive society.
Why did the Azrieli Foundation create the INfinity Prize? 
In January 2022, the Azrieli Foundation challenged itself to increase the rate of employment and ensure meaningful and equitable career opportunities for neurodivergent adults. We identified the employment social enterprise sector as a key to enhancing employment.  
Who judges the prizes?
The expert panel of judges is comprised of five people who provide unique experiences, skills and perspectives, including: Wanda Deschamps, Garth Johnson, Caroline von Hirschberg and Erica Barbosa Vargas.
What do the winners receive?
The prize winner will receive a $100,000 award, professional coaching and support from the Azrieli Foundation.
Learn More