These four organizations are bringing music education to thousands of disadvantaged kids in Toronto
In Toronto, up to 46% of children living in the most disadvantaged neighbourhoods are surviving below the poverty line. In fact, Statistics Canada shows that Toronto continues to have the highest child poverty rate amongst large cities in Canada, with 25% of all children living in poverty. Living in poverty leaves children at risk for reduced academic and social success, long-term under- and unemployment and future dependence on social services as adults.
Breaking the cycle of generational poverty must be addressed on multiple fronts and requires programs that are complementary to the public education system. When these programs also stimulate self-confidence and independence, create a sense of safety and community, encourage learning engagement, collaboration and critical thinking, and bring a sense of creativity and joy through the arts, then they are setting these same children on a course towards a flourishing life.
The size of the population-in-need and the magnitude of the challenges they face requires numerous organizations and approaches to be successful. Fortunately, Toronto is home to many organizations that are addressing the need to reduce poverty on numerous fronts.
Four organizations are facing these challenges by bringing music education to thousands of disadvantaged children and youth in the Greater Toronto Area.

Regent Park School of Music
Regent Park School of Music (RPSM) is a community music school. Their goal is to help kids thrive through music by giving them a music education, and ensuring that affordability isn't an obstacle.
In 2019 the school plans to give 1,000 young people aged 3-18 a highly subsidized quality music education in high-priority neighbourhoods in Toronto.
RPSM students have access to 80 dedicated music teachers and an array of musical options and instruments. Students learn everything from singing, classical piano and violin to turntablism and electronic music and perform all over the city.

Sistema Toronto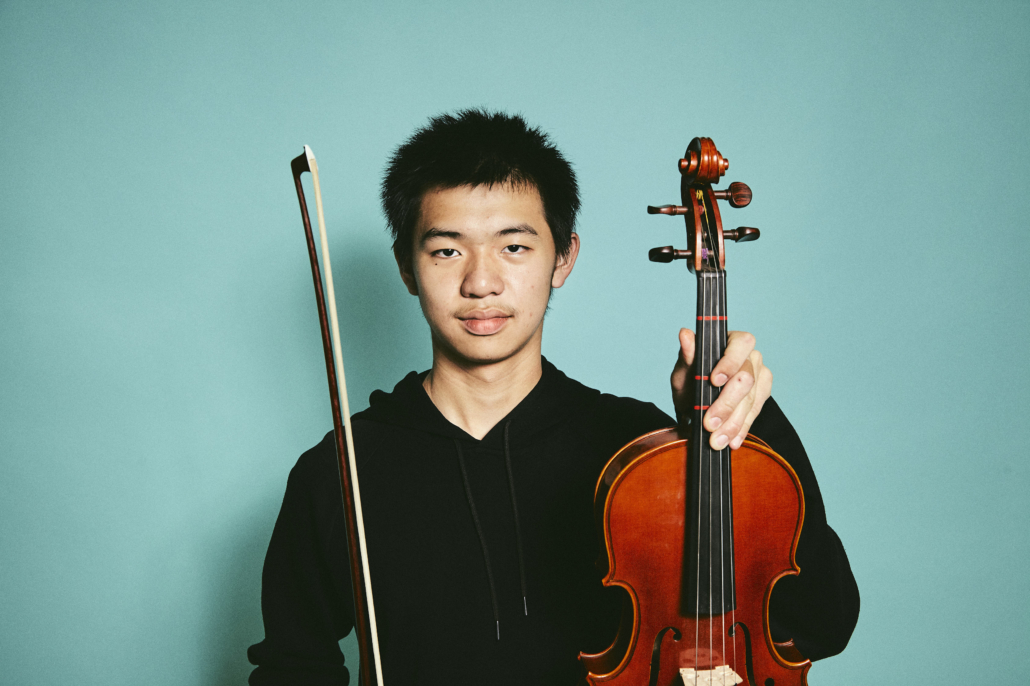 Sistema Toronto understands the impact that access to music education can have on a child's development.
The after-school music program is primarily a social development program, which offers ensemble-based music education to children in vulnerable communities in Toronto.
At Sistema, students are provided with 10 hours of free weekly after-school music education in a number of areas, including strings, percussion, choir, music & movement, as well as developing life skills such as problem-solving, empathy, and self-advocacy. By the time students graduate from the program at the end of the eighth grade, they have received over 350 hours of music education and social development programming, as well as daily healthy snacks.
The program builds off the model set by the Venezuelan El Sistema, which was founded by Dr. Jose Antonio Abreu. In the past 8 years, Sistema Toronto has served 275 children across three of Toronto's high-priority neighbourhoods.

"Teach children the beauty of music and music will teach them the beauty of life."

– Dr. Jose Antonio Abreu, Founder of El Sistema

Students are exposed to culturally diverse music that they are unlikely to encounter in their home lives, and Sistema prides itself on its multicultural programming. In 2018, students learned French, Japanese, Inuktitut, Cherokee, Zulu, Cuban, Spanish, Brazilian, Maori, and Trinidadian music.
Sistema builds stronger communities by putting young people on the path to future success through the empowerment of music education.

Dixon Hall Music School
Dixon Hall Music School has been providing music lessons to thousands of children in the Regent Park, Moss Park and St. Lawrence neighbourhoods since 1978. The school provides a cultural lifeline to families from all walks of life.
Music school staff help students find ways to increase their self-esteem and confidence by providing them with the resources and inspiration to expand their worlds and realize their true potential.

The Hammer Band
World-renowned Canadian violinist Moshe Hammer founded The Hammer Band in 2007. His vision: to prevent violence – from school bullying to gangs – by bringing music education to low-income communities. Hammer's approach focuses on helping children to develop self-esteem, empathy and tolerance.

Providing children the opportunity to thrive
Each of these four organizations is aware of the other and many of them coordinate to ensure minimal overlap in programming and populations reached. Individually and collectively they are making meaningful and sustainable impacts on the quality of life in the communities they serve.
---

---
Music and the Arts are vital human endeavours that allow us to express our creativity, expand our understanding of the world and foster cultural exchanges.
Learn more