Supporting International Music Competitions in Canada
The Azrieli Foundation is committed to supporting music and has a particular interest in emerging artist development and career development, especially within classical music.

Discovering promising pianists
In 1991, Calgary philanthropist Esther Honens established the Honens International Piano Competition with the dream of discovering and launching the careers of the world's most promising new pianists, who demonstrate themselves to be a "Complete Artist."
The competition has become a cultural calling card for Canada on the international stage, recognized for its artistic excellence, innovation and integrity.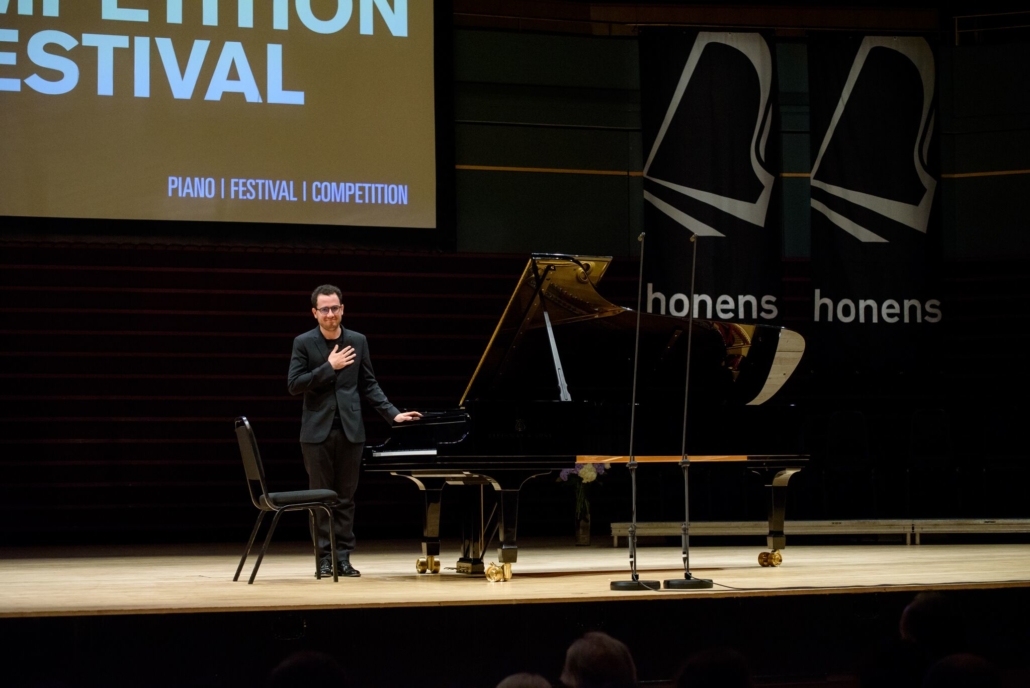 Beyond the triennial competition, which awards one of the world's largest cash prizes alongside the comprehensive Artist Development Program, Honens has grown to offer an annual music festival, an amateur pianist competition, as well as learning and community outreach programs nationwide.
The Azrieli Foundation is supporting the international recital series. The laureate's prize includes recitals in Berlin (Konzerthaus), London (Wigmore Hall), New York City (Carnegie Hall), and Toronto as well as a personalized package of a residency, commercial audio recording, mentorship and representation over three years. The Honens debut recitals are pivotal moments in the laureate's career development. They offer rare opportunities for an emerging pianist to be heard by some of the top international agents, to engage with teams in the foremost concert houses of the world, and to be reviewed in important international publications.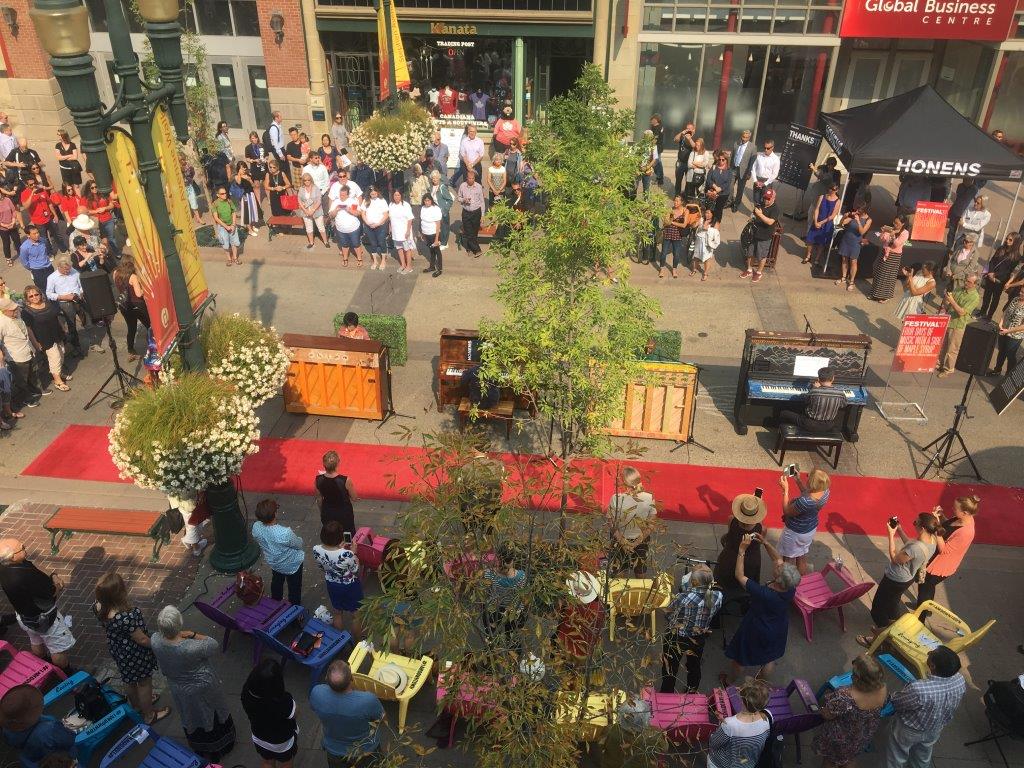 The Banff International String Quartet Competition (BISQC)
"This will be our response to violence: to make music more intensely, more beautifully, more devotedly than ever before."
– Leonard Bernstein


Over the last 35 years, BISQC has become a leader among international chamber music competitions. Its laureate list reads as a "who's who" of the best early and mid-career string quartets on the global stage.
Launched in 1983 to mark the 50th anniversary of the Banff Centre, this music competition and festival celebrates some of the world's best new musical talent while providing vital career support, all in front of avid music audiences.
Every three years, ten of the world's best emerging string quartets are invited to Banff to compete for cash prizes and a career development plan worth over $500,000. The platform helps launch world-class careers for these very talented musicians who perform during the competition and benefit from its activities, including the international TV and radio broadcast of the competition itself.
The competition laureates receive a robust 3-year career development package, including a 50-75 date concert tour, a recording residency, coaching and mentorship, the commissioning of new works, and other personalized professional development opportunities.
Laureates leverage the Competition to launch sustainable professional careers, with 80% of them under professional management and maintaining active schedules performing, recording and teaching.
More recently, under the artistic direction of past laureate Barry Shiffman, BISQC has grown to take on more of a festival atmosphere in Banff, with the addition of a parallel Young Artists Program, a Quartet in the Community Series, and off-year nine-concert BISQC laureates festival, featuring past laureates.
BISQC is recognized as a leading and dynamic international music competition poised for an important future that will enrich the classical music field for generations to come.

Concours Musical International De Montreal
Concours Musical International De Montreal (CMIM) was founded in 2002 by the late André Bourbeau and the late Joseph Rouleau. They wanted to raise awareness of classical music through the discovery of young talent in an international competition. They also wanted to support those young musicians from around the world who want to pursue an international performing career.
The CMIM rotates their prizes through violin, piano and voice. The first year, the voice winner was Measha Brueggergosman. In May 2019, the winner was the phenomenal violinist Hao Zhou. Listen to him perform here:
Part of the prize package includes the prestigious Joseph Rouleau Career Development Prize, which provides the winning musician with support for concert engagements and networking, securing management, producing and distributing promotional material, and working on public relations.

"The Joseph Rouleau Career Development Award opened up several amazing opportunities for me. I recorded a solo album in Domaine Forget's beautiful and inspiring concert hall. This album was produced by Martha de Francisco, one of today's greatest music producers!"
– Zoltan Fejervari, 2017 CMIM Laureate

---

---