Educating students who may have otherwise been overlooked or misunderstood

The Azrieli Foundation is committed to supporting initiatives that improve the quality of life and education for children with learning and developmental disabilities. These are three organizations that enable children to achieve their full potential.
As different as each of these organizations is, they all share similar objectives of developing individualized learning delivered by highly trained and certified teachers, integrating their programs with public school curricula, and creating environments that nurture the strengths of every child.
Even though we're all different, we all fit together
Even before stepping inside the old stone Tudor that is home to The Dunblaine School you know it's a special place. Above the doorway is a brightly painted mural – the handiwork of the school's students – and visitors, teachers, students, and families are welcomed with the message, "Even though we're all different, we all fit together." The spirit of welcoming and inclusion continues inside, infusing every element of the school.
The Dunblaine School has offered educational services for children with learning disabilities since 1969. Their specialized approach and methodology builds self-esteem and self-confidence, and promotes meta-cognition and self-advocacy. Dunblaine has been "…educating students who may have otherwise been overlooked or misunderstood while striving to reach their true potential," says the school's principal, Charleen Pryke.
The nurturing environment that has been created at The Dunblaine School seems the ideal setting for teachers and children alike to engage in the school's mission, as described by Ms. Pryke, to "…recognize each individual child's strengths, acknowledge their challenges and develop a specialized approach and methodology that promotes life-long success."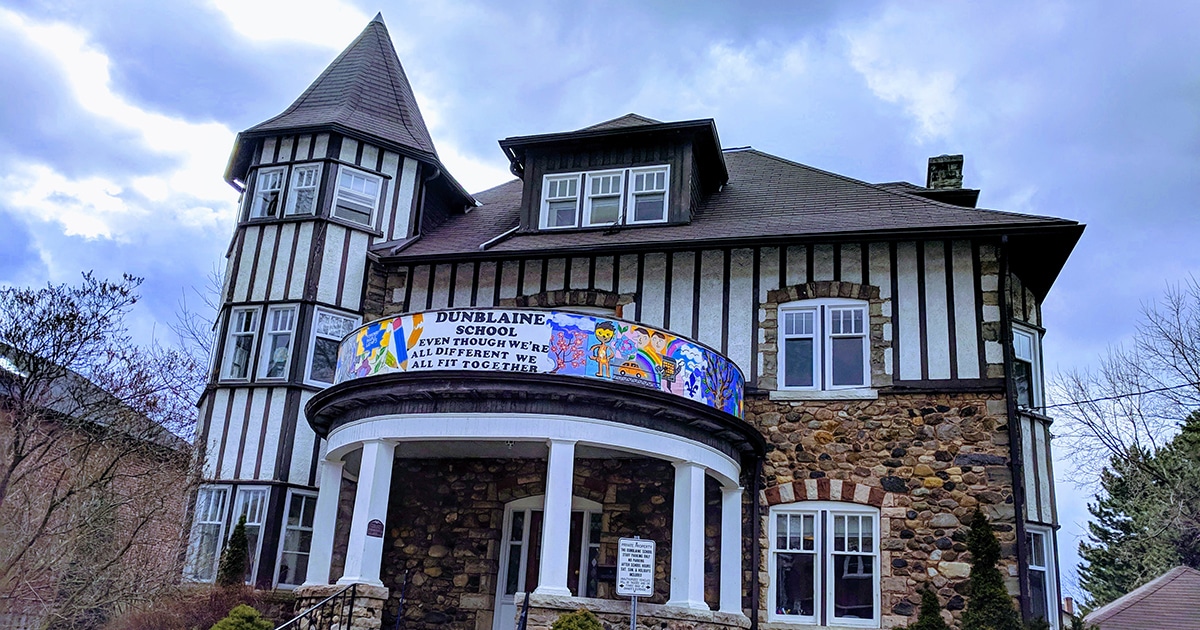 Looking beyond disability
Inspiring stories often arise from a random situation that inspires ordinary people to achieve extraordinary things. The story of the Donald Berman Yaldei Development Center is no exception. It begins with the unexpected diagnosis received by a young couple from Boisbriand, Quebec that their two children were both profoundly developmentally delayed.
Confronted by the lack of resources and support, the couple soon resolved to create a facility for their children, as well as for other families in the same situation. When the Center – which was named after philanthropist Donald Berman, a Montreal businessman who supported many causes for children – was created in 1997, three staff members would provide intensive treatment to three children in a small private home. Today, the humble facility, located in the heart of Montreal, has become a treatment centre that offers a wide range of clinical, educational and recreational programs and services.
Although autistic children can receive care from the city's public services for intensive therapy, children with other developmental disabilities do not have the same access to appropriate care. By offering intensive, individualized treatments that are integrated and adapted to the specific needs of every child, Yaldei manages to close the gap. The Center works with more than 25 schools and annually helps more than 276 children to reach their full potential.
Yaldei (which means "the children of" in Hebrew) is a unique centre. It offers early intervention programs as well as a development centre and a specialized school accredited by the Quebec government. Children benefit from treatment follow-up during their studies, as well as programs and services that focus both on their behaviour and their educational goals. Yaldei has a solid reputation for its skilled staff of experts and innovative expertise, in particular through its holistic approach. Yaldei gives the children the opportunity to learn how to walk, speak and play, to attend school and to live productive lives within their community, while improving the quality of their family life.
A new chapter begins
In 2016, Yaldei took on the challenge of renovations, in order to meet the needs of its clients in a modern and appropriate environment. The Azrieli Foundation is helping Yaldei implement three innovative projects: the creation of an industrial kitchen that will enable young adults from the Center to develop professional and social skills; upgrading its facilities so parents can watch their children's sessions and learn the therapeutic techniques to practice at home and, finally, the purchase of new equipment, including a climbing wall and trampolines for physiotherapy and ergo-therapy.
Over the last 22 years, the Donald Berman Yaldei Development Center has enabled many children with developmental disabilities to beat the odds and reach their full potential. This history is far from being over, and the new Center shows the commitment of a whole community to change the lives of these children and their families.
Putting research into action
Studies have shown that between 5 and 15 per cent of school-aged children around the world have a learning disability or attention disorder, with the most common one being ADHD (Attention Deficit Hyperactivity Disorder). This number is rising globally, but there are organizations working to make educational programs effective for all children regardless of their abilities. Israel is on the cutting edge of this movement.
The Learning Disabilities and Attention Disorders (LDAD) Unit at the Interdisciplinary Center (IDC) Herzliya was established in 2012 by Dr. Daphne Kopelman-Rubin and is a leading institute in providing comprehensive evidence-based solutions.
LDADs impair academic functioning and increase the risk of developing emotional problems, such as stress, anxiety, and depression; social challenges like social exclusion, bullying, behavioural problems and loneliness; and difficulties in feeling a sense of belonging in school.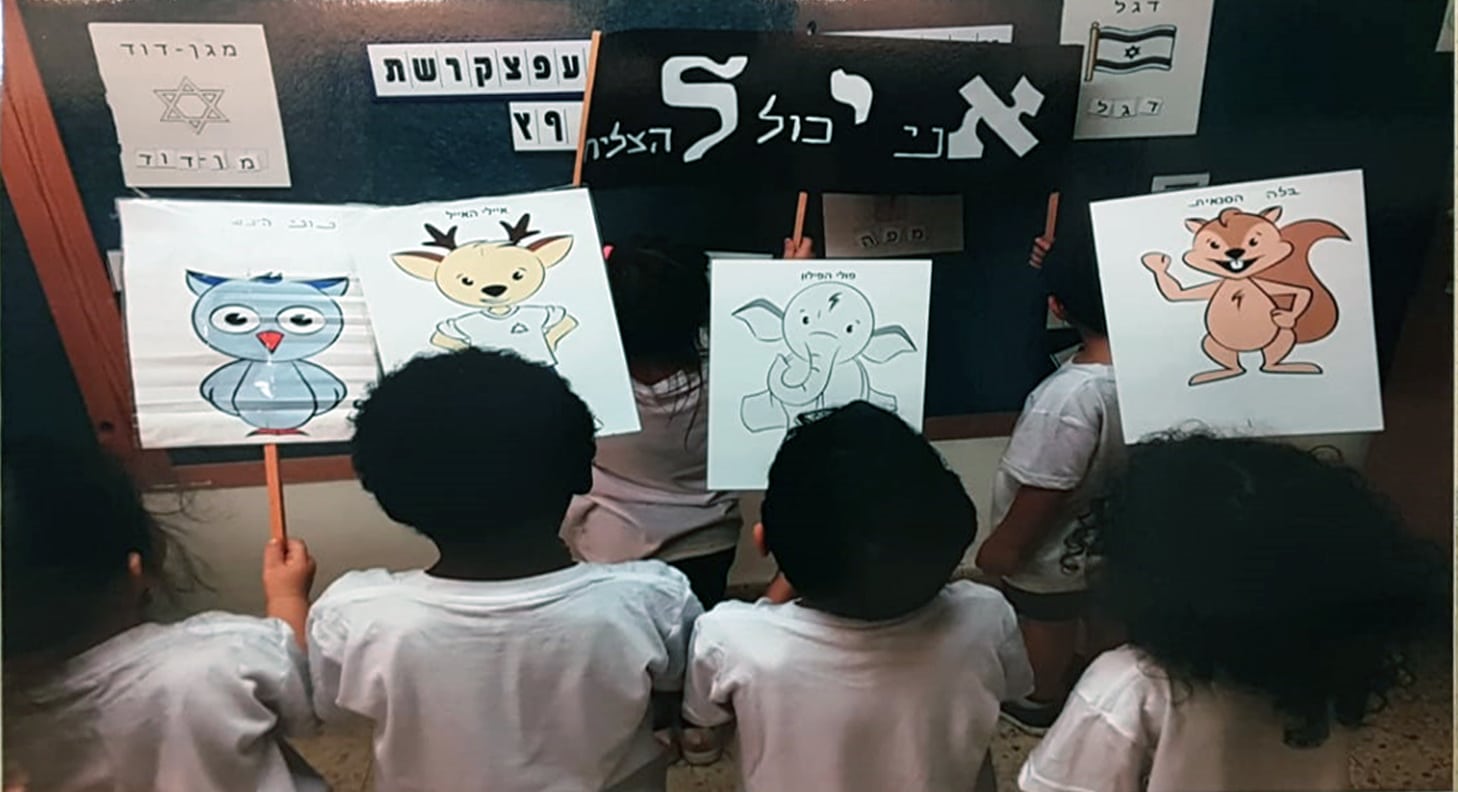 "Achieving excellence in the 21st century requires that every student is ready to learn, and every teacher is ready to teach."
– Dr. Daphne Kopelman-Rubin

The "I Can Succeed" (ICS) program goes into schools and trains homeroom teachers to deliver their lessons effectively to students with and without learning disabilities. This takes the onus off the individual schools to have an in-house specialist. The nationwide program is used in more than 60 schools and 50 preschools in Israel. The program, which is enacted by teachers, includes a flexible curriculum based on the development stage of the individual student.
The ground-breaking institute is comprised of four branches:
Implementing the ICS intervention program within schools. This program trains homeroom teachers to better understand learning disabilities and become the student's mentor.
Conducting evidence-based diagnosis, individual and family treatment in collaboration with the school.
Investigating the impact of emotional, social, and family relationships. This involves ongoing research in the field of learning disabilities and attention disorders.
Training professionals such as psychologists, educators, community coordinators and doctors.
Through innovative programming like the ICS program, IDC Herzliya is leading the way in Israel for children with learning disabilities and attention disorders, ensuring that they achieve their full academic potential.
potential
---

---
Learn more about the programs we support that enhance the quality of life for individuals with neurodevelopmental disabilities.
LEARN MORE