The Azrieli Foundation supports scientists and patients navigating the brain health journey.

The Azrieli Foundation is leading the way in philanthropy in Canada and Israel through innovative programs, grants and initiatives which catalyze change. The foundation was established in 1989 by David J. Azrieli, a Holocaust survivor, who became a successful builder after immigrating to Canada. A strong believer in philanthropy, Mr. Azrieli donated most of his fortune to the foundation that bears his name.
Today the Azrieli Foundation is the largest public foundation in Canada with several priority funding areas including education, fellowships, community, Holocaust education and commemoration, scientific research and health care, neurodevelopment, arts and architecture.
Through the Scientific Research and Healthcare and Neurodevelopment funding streams the Foundation supports critical brain health research and patient care, with a strong focus on neurodiverse conditions such as autism and Fragile X syndrome.
A Continuous Virtuous Cycle of Brain Research and Patient Care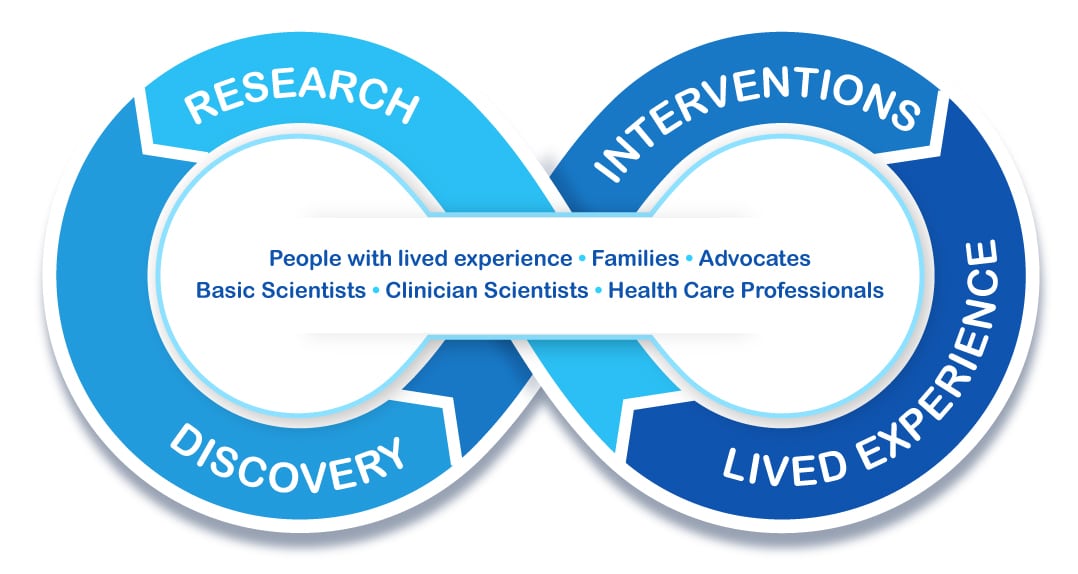 This holistic "bench to bedside and back" approach reflects the Foundation's philosophy that scientific research and patient care are inextricably linked. "We believe this integrated approach will lead to a virtuous cycle where breakthroughs in labs will more quickly and directly help people, and observations in the clinic will drive further breakthroughs in the labs," says Dr. Naomi Azrieli, CEO and Chair of the Azrieli Foundation.
Another advantage to this multi-faceted approach is the potential of a scientific discovery in one area of brain research benefitting others. "Neurodevelopmental research has huge ripple effects, so an insight from research in one area like autism can open new pathways for treatments of many other disorders and disabilities, such as schizophrenia, stroke, and neurodegenerative disorders associated with aging," says Dr. Azrieli.
Partnerships are key to the Foundation being able to carry out its work. "We want to catalyze collaboration amongst scientists, therapists, families, and institutions," says Dr. Azrieli. Among others, the Foundation partners with Brain Canada, the Azrieli Centre for Autism Research at the Neuro in Montreal, and the Azrieli Adult Neurodevelopment Centre at the Centre for Addiction and Mental Health (CAMH) in Toronto. "These partnerships provide us with important sources of research to better understand how we can improve our impact," says Dr. Azrieli.

Scientists, Patients and Families – All Pioneers in Brain Health Discovery Journey

Brain research is often referred to as the last frontier of science and researchers are its pioneers. The Azrieli Foundation, however, believes scientists aren't the only pioneers in this scientific journey. "Any family that has had to face living with a brain disorder also knows what it is like to live like a pioneer, stepping into uncharted territory and going off in unknown directions, frequently without the aid of any scientific map or treatment options," says Dr. Azrieli.
As brain research enters a new era of holistic understanding, Dr. Azrieli believes that more human capital in mental health research, treatment, and services will give pioneering patients and families more tools and treatments to help live independent, meaningful and productive lives. "Scientists and clinicians are on the verge of major advances in understanding and care," says Ms. Azrieli. "There has never been a better time to do brain and mental health research," she says.
---

---
Scientific research and direct patient care are inextricably linked, and we support scientific research from bench to bedside. Learn more about scientists and clinicians who are charting new territory and changing paradigms.
Learn more