Fragile X syndrome is a genetic disorder caused by a single gene mutation in the Fragile X Mental Retardation 1 gene.
The FMR1 gene exists in three different forms: normal, premutation and full mutation.
For those with a full mutation, the results can include a wide range of developmental, physical and behavioural problems and is the most common cause of inherited developmental disability and the most common single-gene cause of autism.
The condition usually comes with a normal life expectancy, but also requires lifelong care and support.
The Azrieli Foundation supports FMR1 research of both premutation and full mutation.

"Metformin is the Aspirin of the 21st century."
Dr. Randi Hagerman
Metformin Clinical Trial on Individuals with Fragile X Syndrome
Some of the symptoms are language deficits, behavior problems, obesity and excessive appetite.
Metformin is a Type 2 diabetes medication that, as Dr. Randi Hagerman from the MIND Institute in California explains, is the "Aspirin of the 21st century".
The Metformin Clinical Trial is a collaboration between the UC Davis MIND Institute, the University of Alberta Women and Children's Health Research Institute in Edmonton, and the University of Montreal CHU Sainte-Justine Research Centre.
The network of researchers, along with an infrastructure for collaborative clinical trials, will help the universities jointly conduct this trial of a new and potentially promising targeted treatment.
Metformin clinical trial progress meeting, Banff 2019.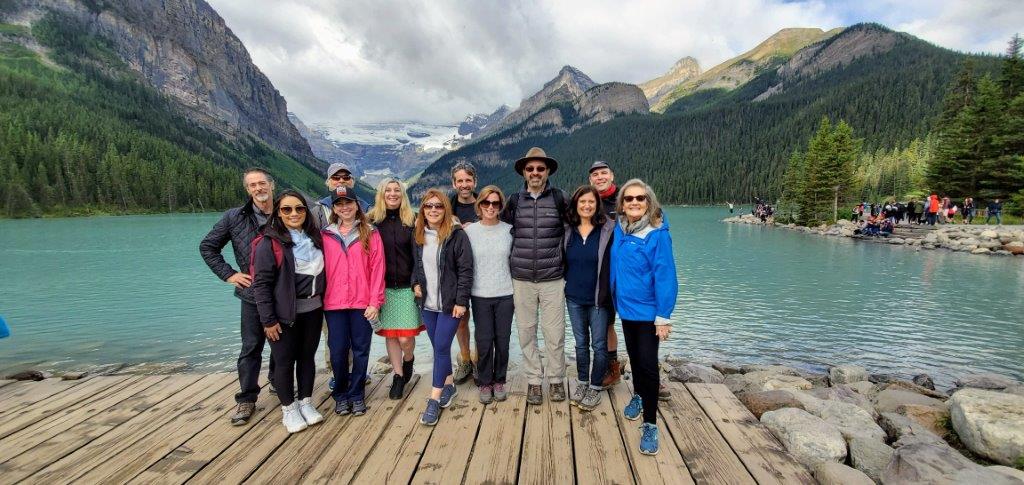 Fragile X Premutation Clinic at Sheba Medical Center
For individuals who have a repeated gene sequence that results in a premutation, the results are less obvious but can be equally devastating.
A carrier of a genetic mutation is a person who inherits an altered form of a gene but may show no effects of that mutation.
However, in Fragile X, this definition does not exactly fit, as carriers of a premutation are at risk to develop Fragile X-associated disorders including Fragile X Tremor Ataxia Syndrome and Fragile X Associated Primary Ovarian Insufficiency.
For women who carry the premutation, their children have up to a 50% chance of carrying the mutation.
Worldwide, approximately 1 in 200 women and 1 in 450 men are carriers of the premutation form of the gene.
Sheba Medical Center is both researching and advancing care of those with the Fragile X premutation.

Prof. Irit Sagi: MMP9 Study
At the Weizmann Institute in Israel, Prof. Irit Sagi is exploring whether there is a connection between the high levels of MMP9 in the brain and the behavioural and cognitive traits of those with Fragile X.
---

---
Learn more about other Neurodevelopment programs
Learn more