The Azrieli Foundation recently launched two new Memoirs: Escape from the Edge by Morris Schnitzer and In Dreams Together: The Diary of Leslie Fazekas.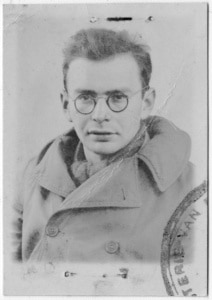 Narrow escapes and bold decisions define the life of teenager Morris Schnitzer. Fleeing from Nazi Germany before the onset of World War II, Morris ends up in the Netherlands only to watch the country be invaded by the Nazis. With his father's warning to never set foot in a concentration camp echoing in his mind, Morris resolves to fight — and survive. As he assumes false identities and crosses endless borders in search of safety, Morris never acquiesces to the Nazi occupiers in Western Europe. In his epic journey to Escape from the Edge, Morris endures imprisonment and gruelling work as a farmhand, joins the resistance in Belgium and ultimately enlists in the American army, vowing to take revenge for all that he has lost.

An excerpt from Escape from the Edge
In 1941, in a city called Franeker in the Netherlands, I lost my true identity when I fled the Gestapo. About five years later, in the same place, I regained it.

It's difficult to explain the effects of living with a false identity. When I changed my name, I knew that I had to conceal many aspects of my personality. In a sense, I had to cease being the type of person I'd been until then. To achieve this, I censored everything I said and did; I controlled myself every minute. I mumbled or I said nothing so as not to reveal too much of who I was. This was very hard sometimes: people tend to equate silence with unfriendliness and resent it.

With my false identities, I no longer felt German. I couldn't disclose that I had any special knowledge of Germany or personal relationship to Germany. I felt like nothing I had ever been. I had to earn my daily bread by the sweat of my brow at the lowest level of society. Like an actor, I had to play a role — mine was to appear to be dull and crude, without education or refinement. Reading or discussions were banned from my life.

The problem with keeping up my false identities was that I was almost always with other people; I worked and even slept beside other people. And I couldn't afford to give myself away by chattering either in my sleep or when awake. I was concerned that when I was sleeping, someone might get information from me that I wouldn't want to divulge. I was always afraid that someone might question me some day or something might happen to unmask me.

I'd had enough of being someone else. I was tired of withholding so much and expecting to be discovered. I wanted my own identity again.
Morris Schnitzer was born in Germany in 1922. In 1947, he immigrated to Montreal, where he earned both a BSc and MSc at McGill University, going on to earn his PhD in 1955. Morris worked at Agriculture Canada in Ottawa; he won the prestigious Wolf Prize in Agriculture in 1995 and wrote three books and more than 400 scientific papers over the course of his distinguished career. Morris Schnitzer passed away in 2020.

Holocaust survivor's diary uncovers life in captivity during World War II in touching new memoir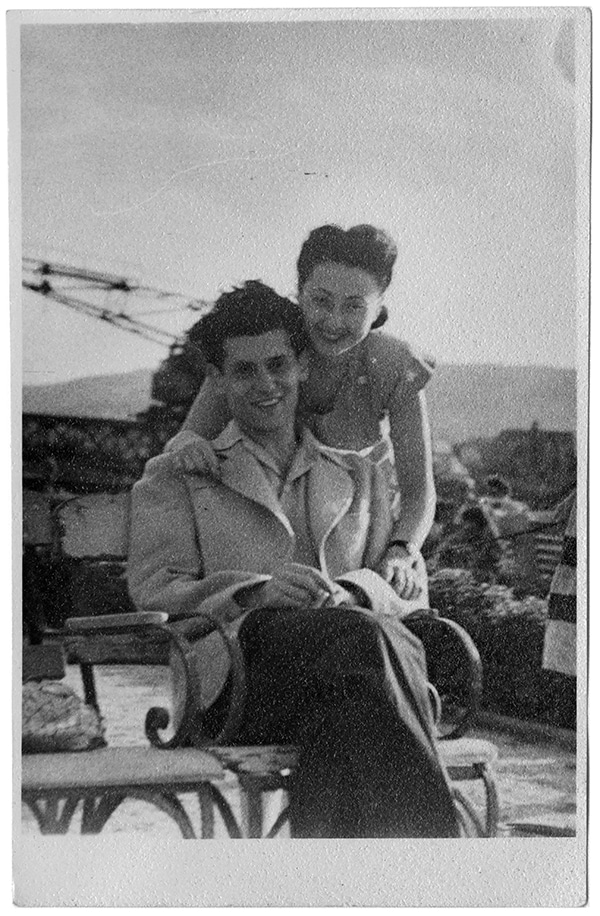 In the summer of 1944, Leslie Fazekas and his family faced deportation from their hometown of Debrecen, Hungary, after the Nazi occupation of the country. Brought as forced labourers to Vienna, Austria, it is only after the war that they discover that nearly half of the other cattle car trains from their hometown were destined for Auschwitz. Fate and fortune intervened to save their lives, and in the devastating circumstances of their captivity, Leslie took every opportunity to detail his experiences in diary entries, along with heartbreakingly beautiful letters, to his girlfriend, Judit, whom he was separated from in Vienna. Leslie's diary entries and love letters are accompanied by a postwar memoir, which together convey a vivid perspective of his survival during an extremely perilous time.

"From the time we found ourselves in the ghetto (not to mention before that date) to this very day, you have been the one whose very thought instantly made even the worst torment easier to suffer."

After the war, Leslie reunited with Judit (Judy), and they married in Budapest in 1949. Leslie returned to school and earned his mechanical engineering diploma at the Technical University of Budapest. In 1956, Leslie and his family immigrated to Toronto, where Leslie attended the University of Toronto for computer programming, a field he worked in until he retired in 1988. Leslie and Judy live in Toronto.
"In Dreams Together: The Diary of Leslie Fazekas is a heartbreakingly beautiful story of survival and hope during the darkest of times," says Jody Spiegel, Director of the Holocaust Survivor Memoirs Program. "Personal stories like Leslie Fazekas' bring history to life, allowing readers to grasp the enormity of what happened – one story at a time."
Watch the launch of Leslie's memoir
---

---
Through a commitment to expanding our collective knowledge of all that was lost and of the experiences of those who survived the Holocaust, the Azrieli Foundation strives to cultivate a better understanding of the enormity of this tragedy.
Learn more