On November 4th, Dr. Sharon Azrieli announced the 2022 Azrieli Music Prize Laureates to a room full of Montréal's top concert music makers, supporters and journalists. The announcement reached even further afield via livestream to the international music community.

The 2022 winning composers are: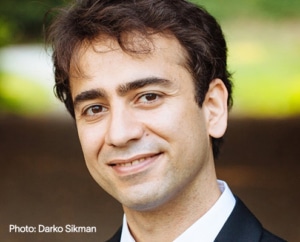 Iman Habibi for the Azrieli Commission for Jewish Music – Iman will write a new 20-minute song cycle for voice and orchestra based on selected texts of 14th Century Judeo-Persian poet Shahin Shirazi. The work will show the close affinity that has historically existed between Persians and Jews, dating back to 6th Century BC.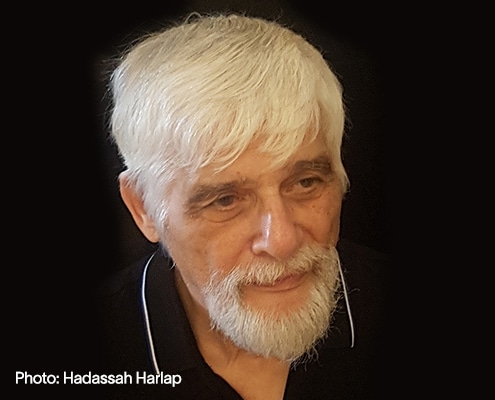 Aharon Harlap for the Azrieli Prize for Jewish Music – Aharon takes the prize with his work Out of the Depths have I cried unto Thee O' Lord, a setting of five psalms for soprano and orchestra. In describing the work, Harlap writes: "Throughout the ages, the Psalms have been a source of solace and comfort to the Jewish people. I have chosen five that deal with the belief in God's strength to overcome all adversity and to protect us in times of need."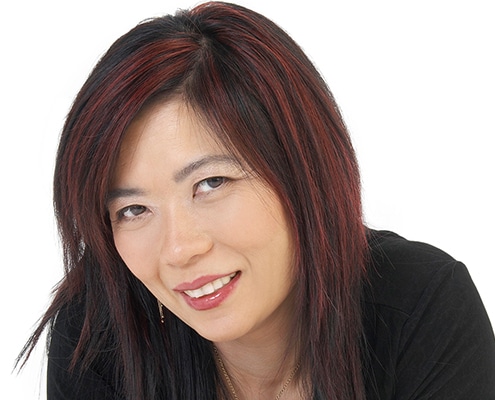 Rita Ueda for the Azrieli Commission for Canadian Music – Rita will create a new double concerto for suona (Chinese double-reed horn), sho (Japanese mouth organ) and orchestra, incorporating birdsongs from among the 450 different bird species found in Canada. The work will use these birdsongs and a blend of musical traditions to celebrate Canada's constantly shifting multicultural society, while also reflecting on what it means to migrate and settle on this land already rich in history.

It was eight years ago when Sharon Azrieli, an internationally acclaimed soprano and Azrieli Foundation board director, conceived of the idea for the Azrieli Music Prizes. Since then, AMP has become Canada's largest prize program for music composition, open to composers from all nationalities, faiths and backgrounds worldwide.
Each AMP Laureate receives a total prize package valued at over C$200,000, including a cash award of $50,000; a gala concert performance in Montreal; subsequent international performances; and a recording of their winning work released on the Analekta label.
Congratulations to the 2022 AMP Laureates!

The AMP Gala Concert will be held on October 20, 2022 in the Maison symphonique de Montréal, in partnership with the Orchestre Métropolitain under the direction of Artistic Director and Principal Conductor Yannick Nézet-Séguin.
---

---