Sulamot, which means both a ladder and a musical scale in Hebrew, is an innovative and inspiring music education program for children living in the peripheries in Israel, where resources and teaching talent can be limited.
By providing opportunities for these children to engage in meaningful music learning experiences – all within a patient, generous, and compassionate environment – Sulamot helps instill a sense of pride, belonging and hope.
Launched in 2010 as a partnership between the Israel Philharmonic Orchestra, Tel Aviv University and the Israel Defense Forces, the program has grown to engage some 2,000 students in 24 ensembles throughout the country.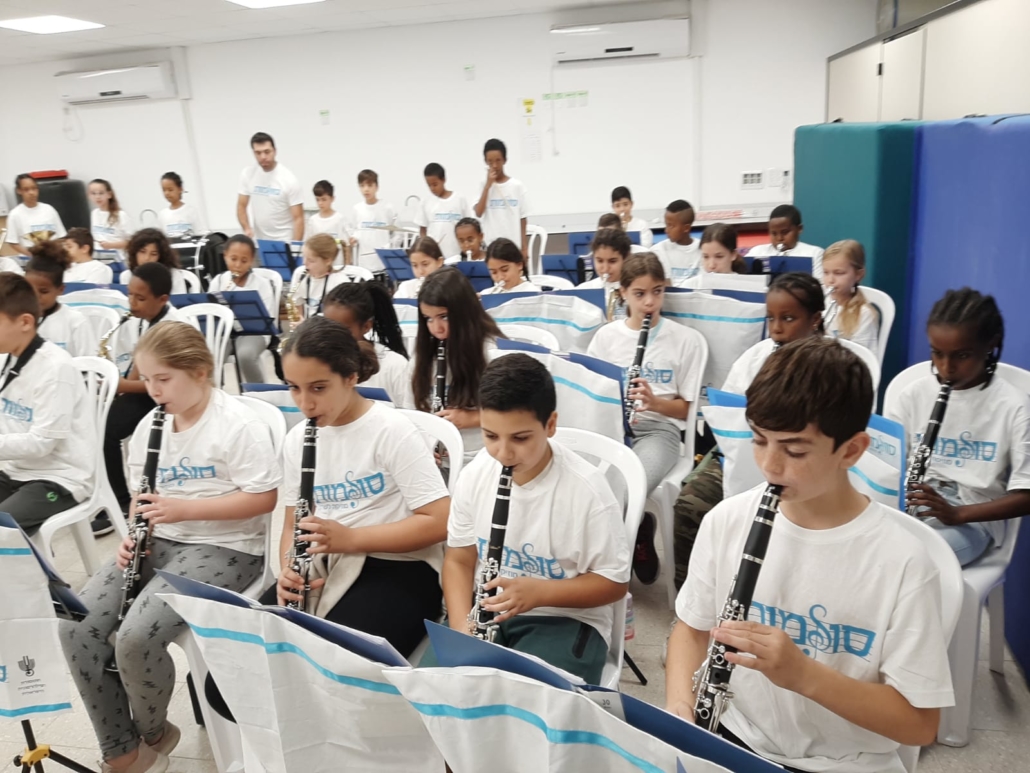 Sulamot offers special programs, such as a harp ensemble for visually impaired youth, and an orchestra for children in Bedouin communities.
In 2018, the Israeli Ministry of Education recognized Sulamot for its educational value being on par with a music conservatory.
With funding provided by the Azrieli Foundation, Sulamot will provide 200 students with a musical instrument suited to their personality and talents; a weekly lesson from a Sulamot teacher or a scholarship to attend the local music centre; and participation in a local or regional orchestra.
---

---
Learn more about other Music and Arts programs
Learn more