The Azrieli Foundation has given its support to an immersive learning experience in Israel called
Studio 1:1.
Established in 2018 by architects Michal Bleicher (a former Azrieli Fellow) and Dan Price, Studio 1:1 is a design-build program at the Technion-Israel Institute of Technology's Faculty of Architecture and Town Planning in Haifa. It is the first and the largest program of its kind in Israel.
In this program, architecture students aim to help underserved communities by designing and building a new project each year – with real clients, on actual sites. The 13-week program helps students foster communication, collaboration, leadership and organizational skills.
Studio 1:1 consists of two courses: Studio 1:1 Design Studio, where 12 students learn to design, develop, organize and plan the project; and Studio 1:1 Construction Workshop, where they execute the building of the project.
Students engage directly with the community to develop design options. Each year, three proposals are presented to stakeholders at participatory meetings, and a final project is selected that incorporates the needs of the community.
Once the project is approved, students work on construction drawings, specifying building details and materials, planning the budget and negotiating with suppliers. In the program's final phase, students live in the community and build their project with the help of volunteers.
Architects Price and Bleicher are responsible for selecting the Studio 1:1 project each year. This year's project is the largest and most complex to date: 24 students (instead of the usual 12), participated in designing a Women's Empowerment Center in Jisser-A-Zarka, an Israeli Arab town near Haifa; it is expected to have a powerful impact on the local community. The Azrieli Foundation supported Technion's Studio 1:1 program with a grant of 226,000 ILS.
Previous projects include the Youth Cycling Club (Lod), a youth 'hangout' space and community garden (Haifa), the Tandem Cycling Club for the blind (Haifa), a public lookout pavilion (Beit Jann), a therapy workshop and garden for adults with severe physical disabilities (Kibbutz Mahanayim) and a kindergarten garden and classroom (Tira).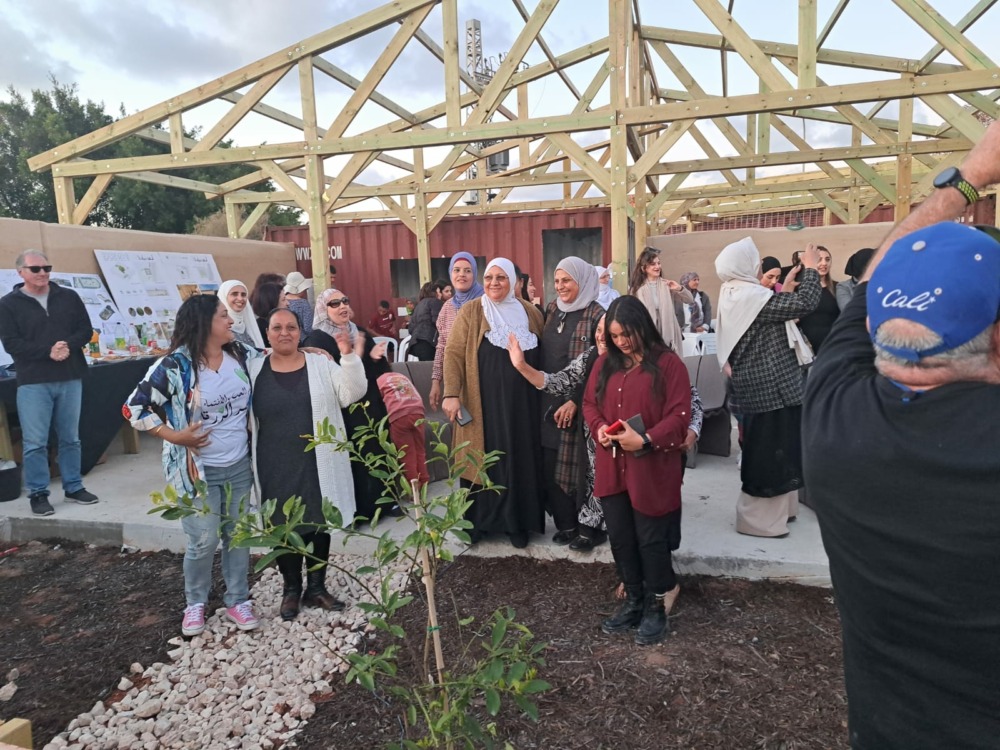 Photographed by students of Studio 1:1, Technion
With its seventh project now complete, Studio 1:1 has initiated a study of the program's impact on the students and communities. Given the exceptional accomplishments that have emerged from the program in its first few years, the goal is to encourage growth for years to come.
---

---