David Azrieli, z"l, had a passion for architecture — one that guided his successful career and resulted in the indelible mark he left on Israel's urban landscape.
The Azrieli Foundation has upheld David's legacy over the years by fostering the education and advancement of the next generation of architects through the support of schools, symposiums, archives and events.
Last year, we decided to consolidate all our architectural initiatives in Israel under one umbrella: the Azrieli Architecture Center. This exciting new initiative is working to strengthen our existing programs and incorporate new, forward-thinking ideas.
"The Azrieli Architecture Center plays a crucial role in promoting architectural education, research and the heritage of Israeli architecture," says architect Gili Shapira, the Director of the Center, former Collection Manager of the Azrieli Architectural Archive, and alum of the Azrieli Fellows Program. "The Center enables inter-institutional collaborations that benefit students and educators, support excellence in design and research, and advance learning and discourse in the field."
One of the Center's mainstays is the David Azrieli Architecture Student Prize, Israel's most prestigious award for architecture students. The Prize celebrates creativity, originality and excellence among students from Israel's five schools of architecture.
In 2021, this distinguished prize was awarded to Mai Whiteson from Tel Aviv University for her work entitled "Transformill." Mai transformed a flour mill into a school of architecture, infusing the existing characteristics of the space with innovative content and integrating it into its urban context.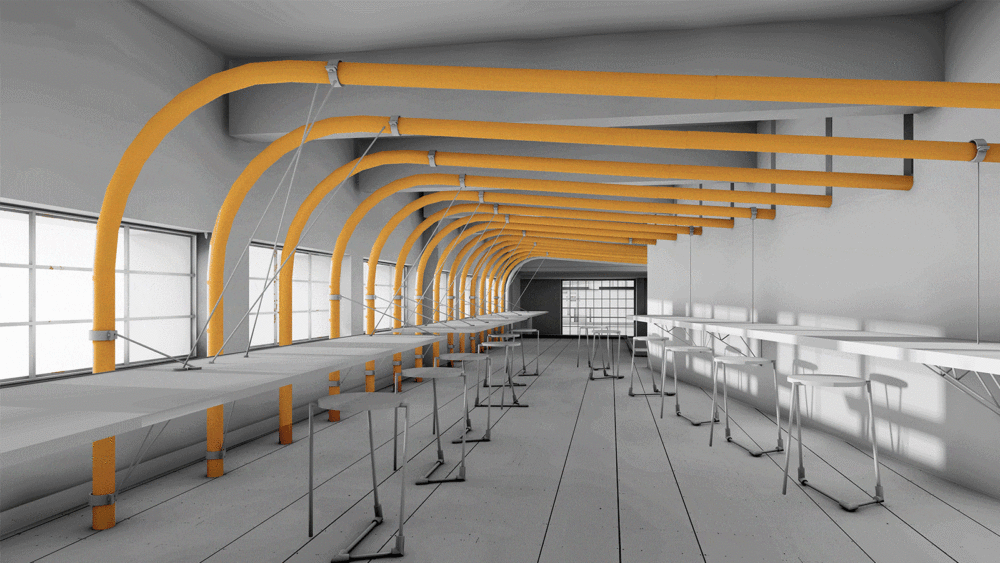 The new Azrieli Architecture Center also oversees the Azrieli Architectural Archive, established in 2010 to preserve original materials, advance research and promote the heritage of Israeli architecture. Architects around the world use it for their research, and its retrospective exhibitions and events engage a wide audience.
The Archive is scheduled to move in 2025 from its current location at the Tel Aviv Museum into the Azrieli School of Architecture at Tel Aviv University. And this school, which has been in existence since 1992, will soon have a new home.
A competition was held to design a new building for the School, and the winning design came from Tsionov Vitkon Architects, alumni of the Azrieli School of Architecture. The new 8,500 sqm building will be a significant landmark and serve as a source of inspiration to young architecture students. It will face out into the community and allow people to enjoy its exhibits, cinemas and retail spaces.
With so many projects on the go –— and more to come –— we are excited that the Azrieli Architecture Center is reaching architects across Israel and around the world, and proud of how it is upholding and expanding David Azrieli's legacy.
---

---