Our Fellows have already changed the world.

"I think the world's greatest resource is its human capital. The Azrieli Fellows Program identifies, catalyzes and ignites this capital by creating an elite group of academics who, through their research and shared experiences in Israel, are establishing a network of leading professionals committed to raising the country's profile while maintaining strong academic links between Israel and the rest of the world."
– Naomi Azrieli, Chair and CEO, The Azrieli Foundation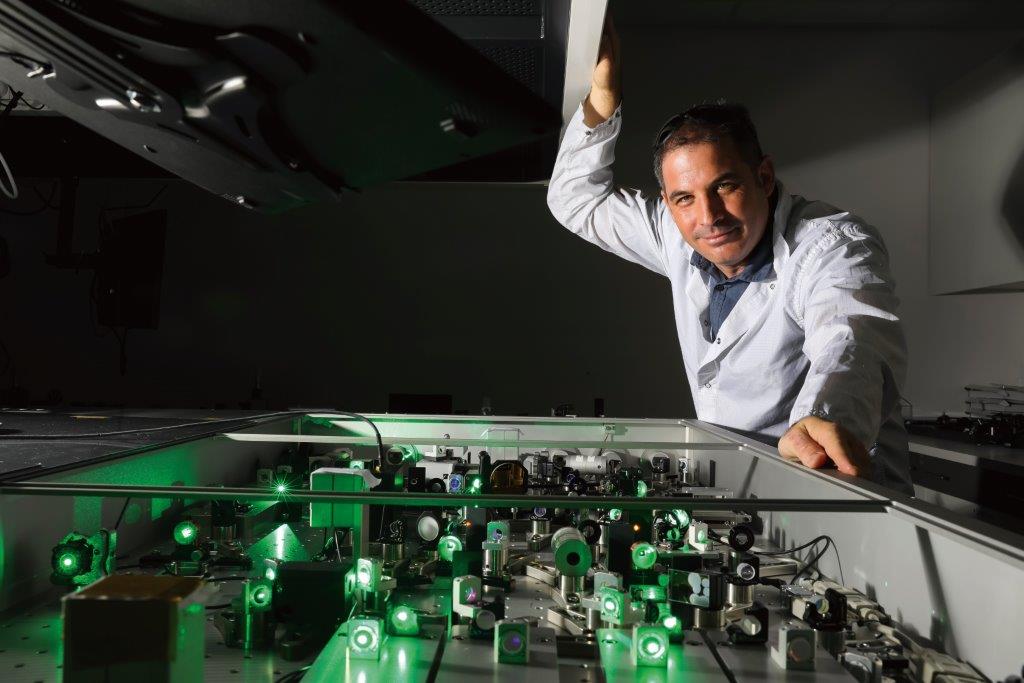 Haim Suchowski, Azrieli Graduate Studies Fellow, 2007
"My father's way to learn was to explore," Haim recalls, when describing how he came to love physics.
When Haim speaks with his trademark humility, one would never know that he is one of the world's leading minds in physics today.
When not researching the physics of ultrafast nonlinear optical phenomena and light travelling at the speed of 0.00000000000001 km per second, Haim teaches others at Tel Aviv University how to instruct the next generation of emerging talent from marginalized communities. He helped develop a new curriculum for accelerated learning that shatters barriers and created a new kind of rapid system for missed years of education.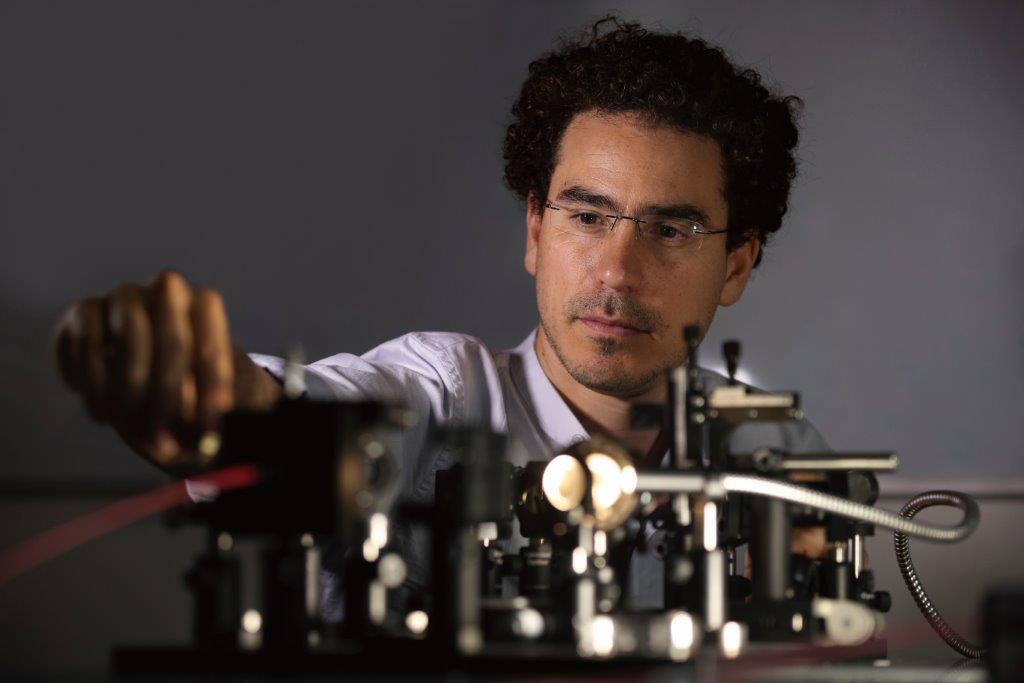 Ori Katz, Azrieli Faculty Fellow, 2015
Ori was one of the first individuals to be named an Azrieli Faculty Fellow. An award-winning academic, Ori was "always fascinated by the universe." He received the book Coming of Age in the Milky Waywhen he was 13, and meticulously studied its contents.
After serving for nine years as a Research and Development Officer with the Israeli Ministry of Defense, he continued in the field of R and D by combining his love of optics with practical applications, discovering new ways of "making things work."
Today, as a professor and the Head of the Advanced Imaging Lab at the Hebrew University of Jerusalem, Ori deconstructs technological systems such as iPhones as a way to teach his students the importance of practical aspects of physics and electrical engineering.
Together with his students, Ori is exploring how to develop better microscopes to generate three-dimensional images for biomedical and industrial applications.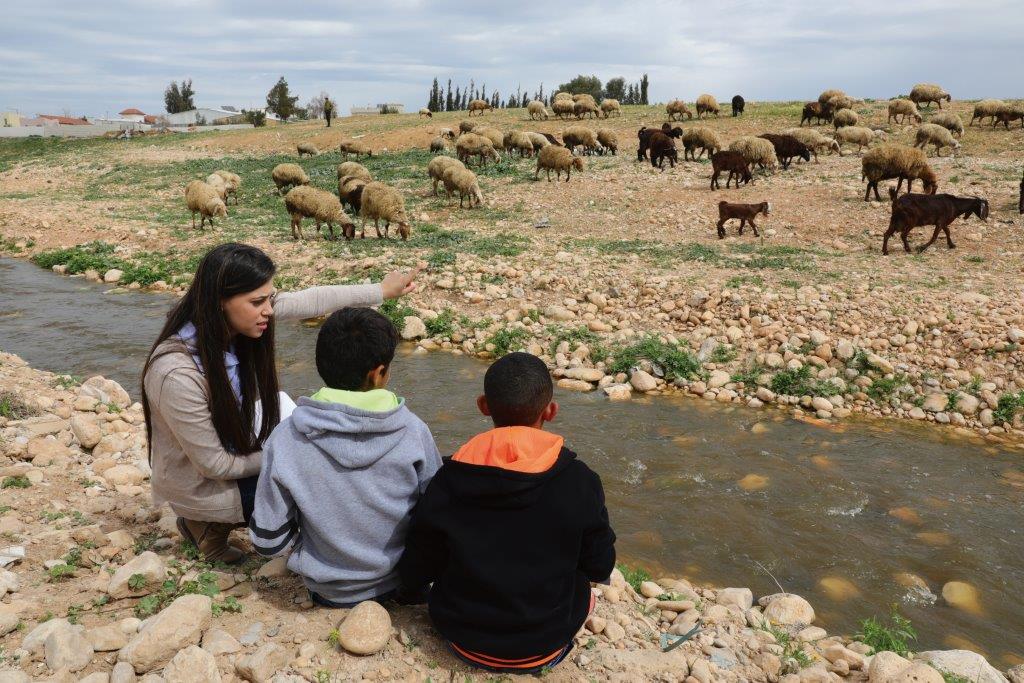 Wisam Sedawi, Azrieli Graduate Studies Fellow, 2015
Every day, Wisam Sedawi asks Bedouin students at the Abu Kaf School to explore.
The students are participating in place-based learning as Wisam researches how the observations of their environment influence their sense of home, their attachment to nature and their desire to improve their surroundings. By doing this, Wisam is helping her students develop an in-depth understanding of authentic environmental phenomena while tackling a real environmental problem.
Wisam's research focuses on the residents of Bedouin villages by the bank of the Hebron Stream, which is known for its precarious waste management practices. These practices are a hazard and have a direct, negative impact on the residents of the villages.
The study that Wisam is undertaking is critical. Ultimately, by working with the Bedouin community to raise awareness of the region's environmental issues and by encouraging changes, she hopes to build stronger, healthier and environmentally sustainable communities in the Negev.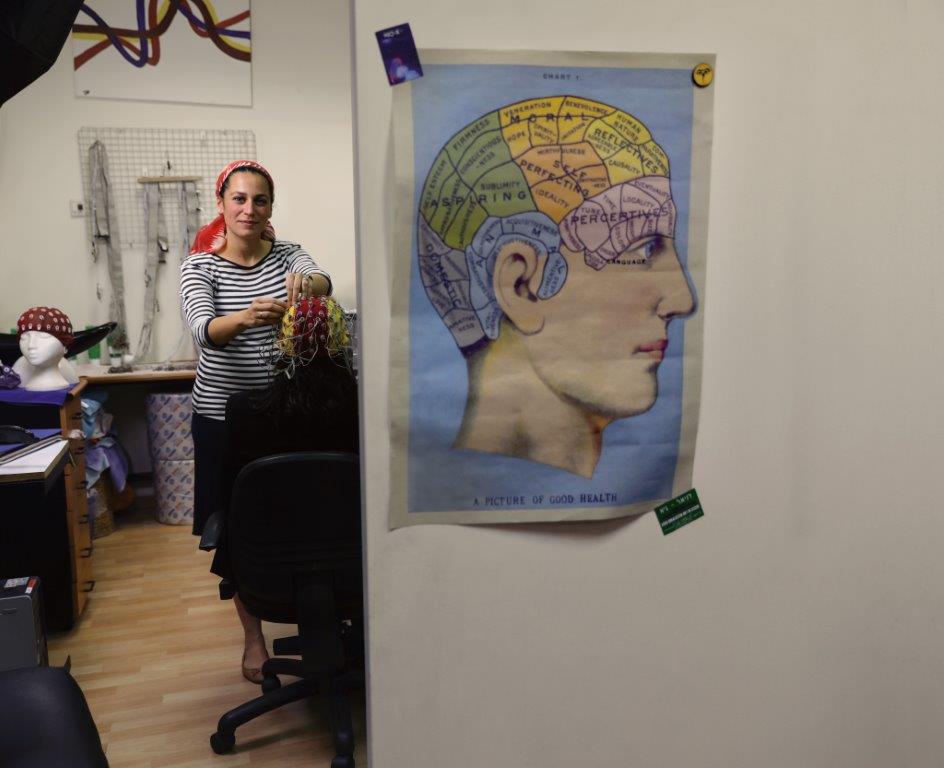 Deborah Marciano, Azrieli Graduate Studies Fellow, 2015
During her first year in Israel, while completing the joint bachelors degree in law and economics, Deborah discovered her interest in understanding how individuals make decisions.
As one of the directors of a state-of-the-art facility called Ratiolab at the Hebrew University of Jerusalem, Deborah helps to lead the study of interactive decision-making.
The Azrieli Fellowship allowed Deborah to push her research into the intersection of effective neuro-science and the power of the brain to develop emotional responses. With this interdisciplinary and interactive approach, Deborah hopes to unlock some of the mysteries of the brain, such as how to transform the perception of regret.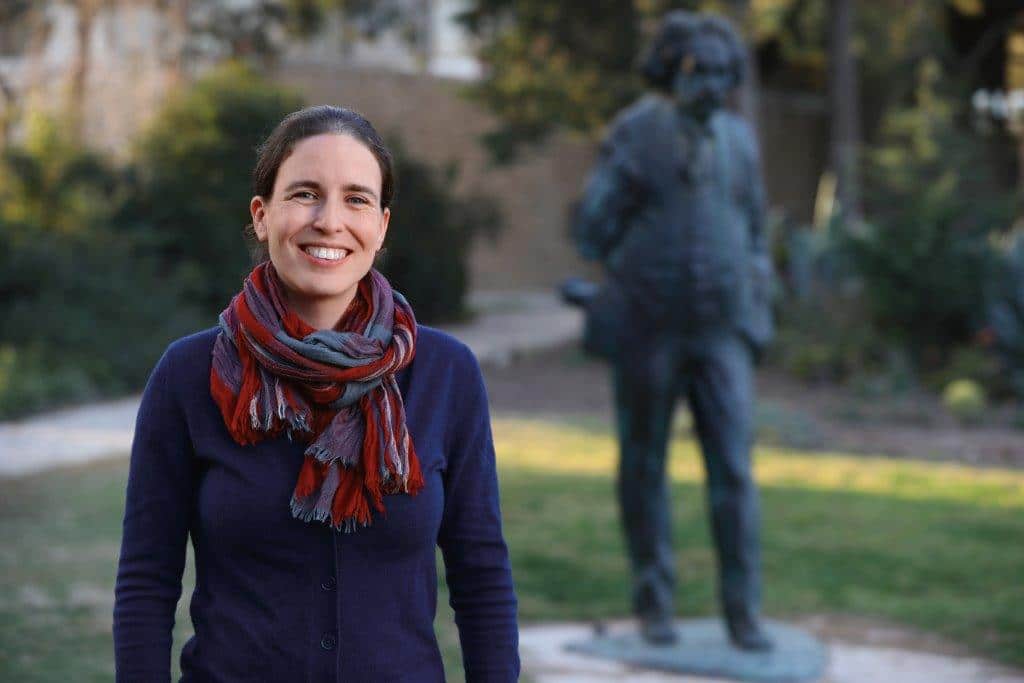 Mor Nitzan, Azrieli Graduate Studies Fellow, 2012
Mor is both a mathematician and a biologist. Her doctoral thesis focused on the dynamics of complex biological networks, a data-analytical and theoretical approach that applies mathematical modelling to the study of complex biological behavioural systems.
Computational biology merges Mor's desire to research "theoretical ideas to solve complex problems and produce tangible results." Ultimately, Mor's research will help her to infer simple rules of interactions based on real-world dynamic data.
As an Azrieli Fellow, Mor, along with researchers Paz Beniamini and Amir Weissbein at the Hebrew University of Jerusalem, developed a program called A Taste of Science, which introduces young scientists at the high school level to diverse role models who represent the many faces of science. Since the creation of the program, thousands of Israeli students have enthusiastically participated and been able to imagine themselves working in a lab one day.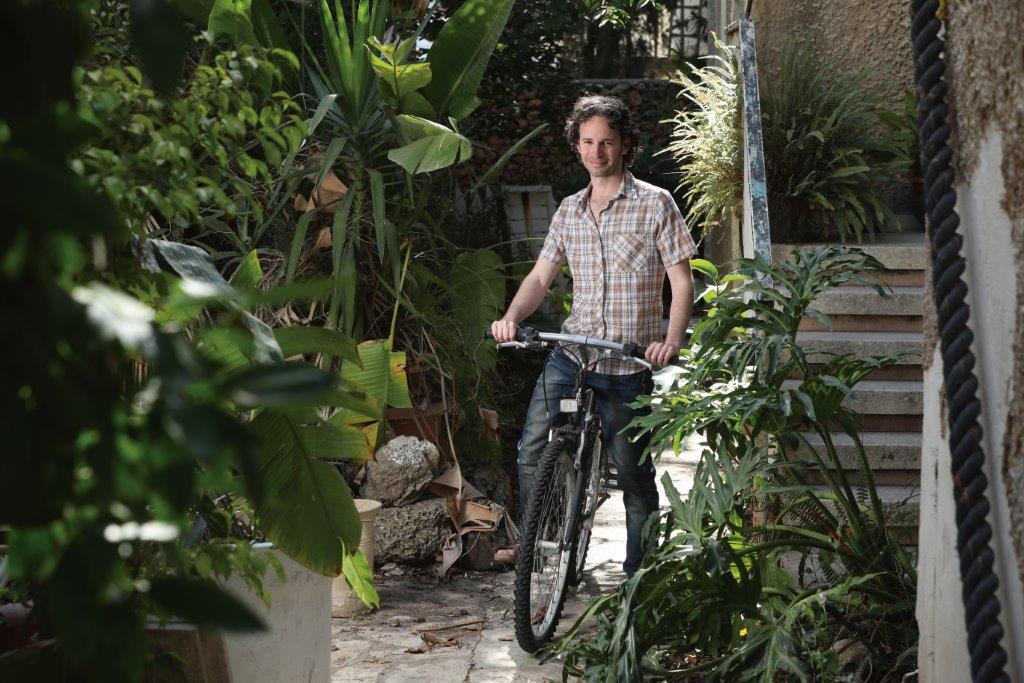 Itay Remer, Azrieli Graduate Studies Fellow, 2013
Itay is tackling one of the largest global public health issues the world faces today: he is working to revolutionize the monitoring of abnormalities in the malaria parasite, and he is doing this using a simple mobile phone.
Microscopic examination remains the gold standard for laboratory confirmation of malaria. With the support of the Bill & Melinda Gates Foundation, Itay is part of a team of optical biomedical engineers who are optimizing the camera of a mobile phone to develop a microscope that is both portable and low-cost for clinics in the developing world. By detecting abnormalities – specifically by studying the velocity of red blood cells – this new microscope will monitor the progression of malaria and provide more appropriate treatments that will help save lives.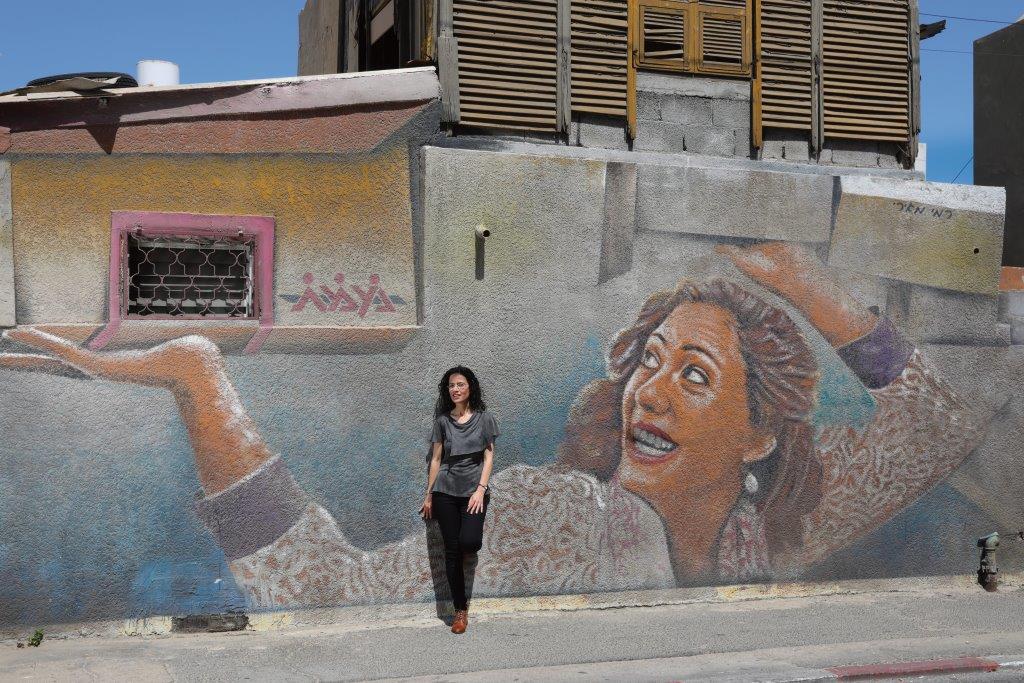 Meytal Nasie, Azrieli Graduate Studies Fellow, 2012
"Seeing children reach a point of self-expression and self-empowerment is remarkable," says Meytal, whose doctoral research in education led her to volunteer with the Azrieli Institute for Educational Empowerment.
Meytal used the Israeli-Palestinian conflict as a primary case study, exploring the impact that respect and conversely, disrespect, have on conflict escalation, moderation and reconciliatory outcomes. Her work ultimately emphasized the importance of education in respectful engagement of "the other."
Meytal credits the Azrieli Fellowship, which includes a core component of volunteering in the community, to thinking about education through a wider lens. "When one truly opens their mind to the power of learning and inspires and teaches children in such a way that they begin to believe in themselves, this is the moment that you can acknowledge the power of education as a means to advance society."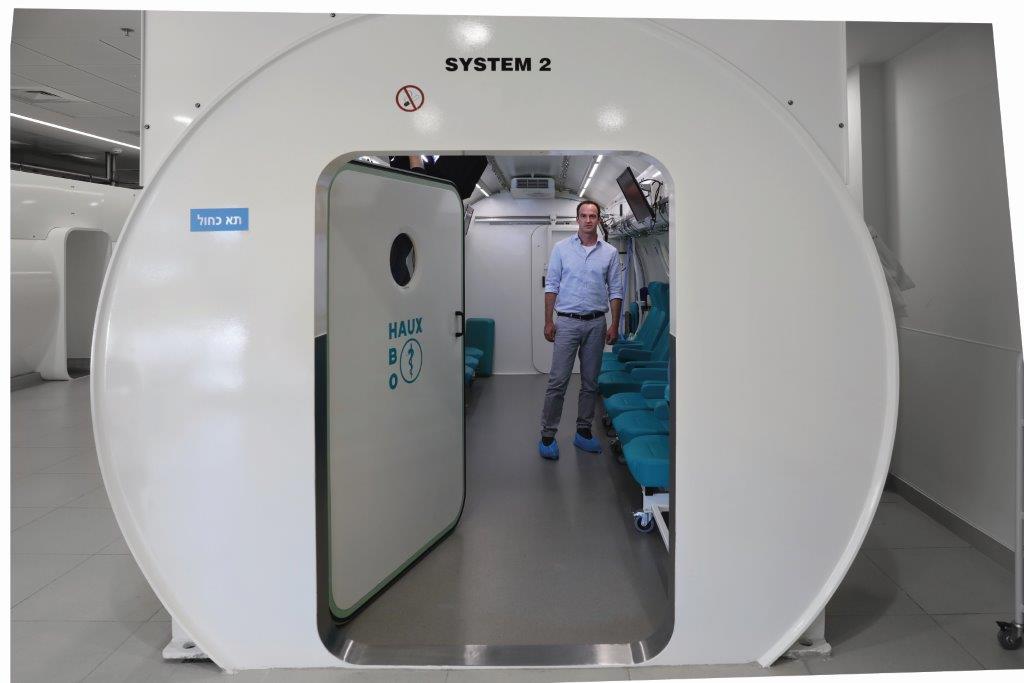 Iftach Dolev, Azrieli Graduate Studies Fellow, 2010
"Iftach is one of the world's leading neuroscientists. He will change the course of how we study the brain." Professor Shai Efrai at the Yitzhak Shamir Medical Center (formerly known as the Assaf-Harofeh Hospital), where Iftach evaluates and treats patients with debilitating brain trauma in the world's largest hyperbaric chamber, describes the young doctor.
Iftach is developing a new technology using a combination of non-invasive technologies to create images of the brain based on our understanding of the regional brain network.
"By mapping the functional aspects of the brain and developing a means for tracking changes in the brain before, say, a blood vessel bursts, we might be able to see an aneurysm or a stroke early enough to prevent it or at least decrease its effects," he says, describing one of the end goals of his research.

---

---
Learn more about how the Azrieli Foundation supports those who will lead change with their creative thinking, cross-pollination of ideas and cutting-edge contributions to solve the world's most pressing issues.
LEARN MORE