Music lovers had a chance to experience the exciting results of the 2022 Azrieli Music Prizes (AMP) competition at the recent AMP Concert Gala. The event, which features three premieres, was held live at the Maison symphonique de Montreal on October 20, and was livestreamed to over 190 countries via Medici.tv, the world's leading classical music channel.
Iman Habibi, laureate of the Azrieli Commission for Jewish Music, witnessed the world premiere of his Shāhīn-nāmeh for voice and orchestra. The piece derives its poetry from Ardashir-nāmah (the Book of Ardashir) by the 14th century Judeo-Persian poet Shahin Shirazi which comments on the tale of Queen Esther in connection with mythical characters from Ferdowsi's monumental epic Shahnameh (The Book of Kings).
Out of the depths have I cried unto Thee, O Lord, the winning piece of the Azrieli Prize for Jewish Music, was given its North American premiere, 14 years after its creation in in Israel in 2008. When asked about the piece's inspiration (the biblical Psalms) laureate Aharon Harlap noted that "from the time of King David until the present day, the Psalms have been a source of solace and comfort to the Jewish people."
Birds Calling … from the Canada in You, a double concerto for traditional Chinese and Japanese instruments, incorporated the calls from 450 species of Canadian birds. Rita Ueda, laureate of the Azrieli Commission of Canadian Music, said that growing up in Canada, she felt that the birdsongs evoked in traditional Western music did "not sound like any birds [she knew]" — so she set out to create her own.
Congratulations to the talented laureates, musicians, AMP juries, staff and attendees who made the evening a resounding success!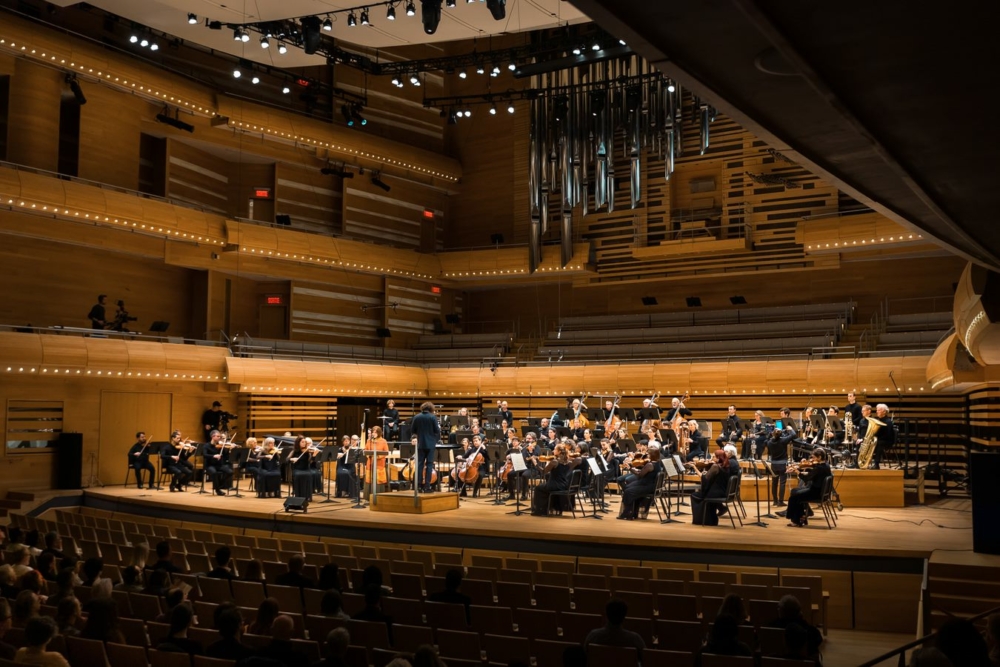 Photos: Danylo Bobyk
---

---