The Azrieli Foundation is the lead private donor for the $90-million project.
The design of the new Montreal Holocaust Museum (MHM) was revealed at an event on
September 8, 2022 — and both Sharon Azrieli and Stephanie Azrieli represented and spoke on behalf of the Azrieli Foundation and the Azrieli family. 
The Foundation is the lead private donor to the project, contributing $15 million to this $90-million campaign. The museum will be designed by Toronto-based KPMB Architects and Montreal's Daoust Lestage Lizotte Steckler Architecture and will open its doors in 2025.
"I want to express how proud we are to be the lead supporter of the new Montreal Holocaust Museum," said Stephanie Azrieli. "Its significance cannot be understated in this community — and our support of it is deeply personal for both me and my family."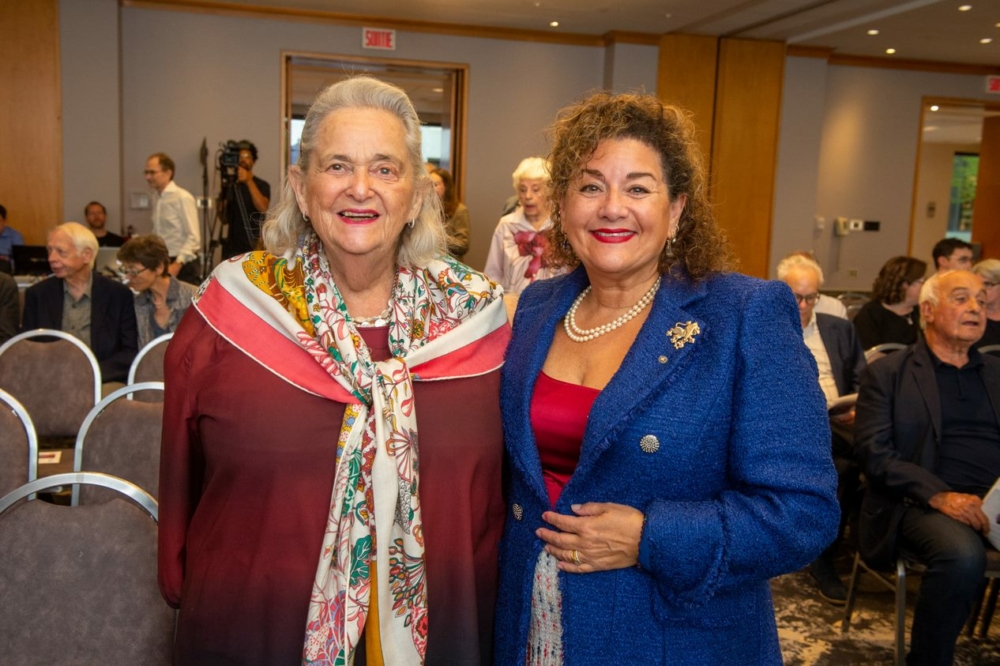 Opened in 1979, the original MHM (now housed in the Federation CJA building in Montreal's west end) will get a new home in a modern 45,000-square space on Saint-Laurent Boulevard — the historic heart of Montreal's Jewish community.  
The MHM's aim is to educate people of all ages and backgrounds about the Holocaust, as well as the perils of antisemitism, racism, hate and indifference.
"With antisemitism on the rise and Holocaust denial rampant on social media and elsewhere, the best way to combat this is through the type of education that this experiential, interactive space can provide," noted Sharon Azrieli.
"At the Azrieli Foundation, we use education to help others understand the atrocities of the Holocaust. Therefore, we are proud to support this Museum — a place that will serve to enlighten others about a dark period of human history." 
The new space will be able to accommodate an increasing number of visitors and a growing artifact collection. It will house multiple exhibition spaces, classrooms, a memorial garden and a dedicated survivor testimony room.
"We are honoured to be a part of ensuring the legacies of those who experienced the Holocaust," noted Stephanie. "My late husband David was a survivor and I know he would be extremely proud to support this museum and what it means to the Montreal community he loved so dearly."
---

---