On June 4, 2023, the Holocaust Survivor Memoirs Program held one of its most exciting events to date: an 18th birthday party.
Eighteen, or chai (meaning "life" in Hebrew), is significant in the Jewish tradition. To celebrate 18 years of giving life to stories, 30 survivor-authors and their families, families of authors who passed away, Azrieli Foundation directors, staff and Memoirs Program supporters gathered at Toronto's Temple Sinai synagogue for an afternoon of food and drink, music, conversation and presentations.
"These last 18 years have been about publishing and sharing memoirs and educating new generations, training teachers and supporting scholars and researchers," said Dr. Naomi Azrieli, Chair and CEO of the Azrieli Foundation. "But in the last 18 years, one thing has not changed: Holocaust survivors and their stories are at the heart of everything we do."
The Memoirs Program was established by the Foundation in 2005, guided by the vision of founder David Azrieli z"l, who wanted to create a way for Holocaust survivors in Canada to share their memoirs.
Each of the 125 stories published in the last 18 years brings new insight to our understanding of the Holocaust. The Memoirs Program has also created resources to support teachers, students and professors based on these first-hand narratives.
"What they did with my words was so powerful," said survivor-author Alexander Eisen, whose memoir was featured in the anthology Confronting Devastation: Memoirs of Holocaust Survivors from Hungary. Alexander attended the event alongside his daughter and granddaughter.
The event was a tribute to everyone who has made the Memoirs Program a success: the staff, the community and, most importantly, the survivors. To express the program's gratitude, each survivor was given a framed copy of their book cover.
"It was kind to provide that gift to us; I know that it will be held as a treasure by my children and grandchildren," said survivor-author Pinchas Blitt, who travelled from Montreal to attend the celebration. His memoir, A Promise of Sweet Tea, was published in 2021.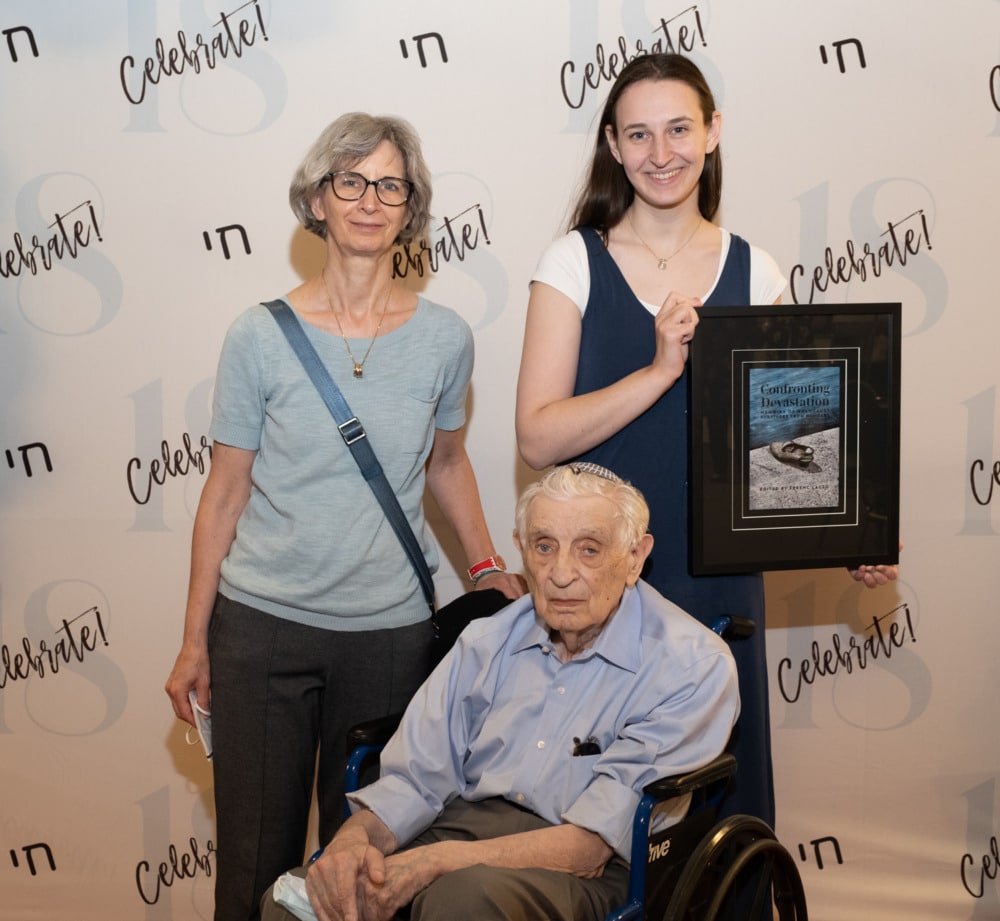 Photos: Elliot Slyman
"These survivors took the time, care and courage to write down what they lived through during the Holocaust," said Memoirs Program Director Jody Spiegel. "They wrote to remember, to resist, and to recall their painful pasts and express how they rebuilt a life in a new country, far from a place they once called home. They wrote so that we would never forget."
---

---