Naomi Azrieli, scion of developer and philanthropist David Azrieli, on building a legacy and how to use it generously
By Kristy Woudstra
www.theglobeandmail.com
June 3rd, 2019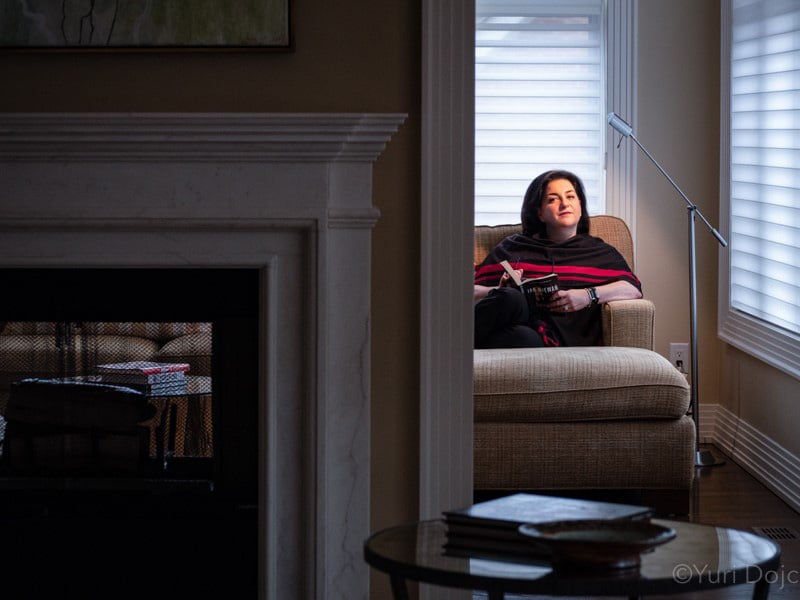 I grew up in a very warm, traditional family, with a stay-at-home mom. She eventually went back to school and finished her BA, and then got a master's and became a librarian.
My dad was larger than life. He was exceptionally supportive of us kids-in particular, our academic pursuits.
My dad was born in 1922. He survived the war, and had all sorts of tragedies and adventures before he got to Canada.
Yet, he was a feminist before that became a thing. For him, there was never a question of me and my two sisters not being able to do something because we were women. Never.
Our older brother was born with a developmental disability called Fragile X. My parents were told to put him in an institution, but they never even considered it. Every human being deserves a life of dignity. Everyone has capacity. It's up to us as a society to help people actualize that capacity.
I worked summers for my father's real estate company. I did accounting for property management – which, I will tell you, is not the most fun thing to do. But I learned a lot.
The younger me was very intent on showing what I knew and what I could do. Sometimes that meant I wasn't always listening to the people around me. I would say to the younger me: "Shut up and be quiet for a second."
I realized a number of years ago, when my dad and I were setting up the foundation, that I had to find some balance, because I could come to work every day at seven and stay until nine or 10 and still have a lot to do. I used to dance very seriously, and I've come back to something called Nia – a combination of dance and martial arts.
I always wanted to be a doctor, but I wasn't top in math or science, so I wasn't encouraged to go into medicine. But I am very interested in science in general and, specifically, in the brain. Some of that is connected to wanting to better understand the disorder my brother has.
Canada punches above its weight in brain research, and yet, particularly for younger scientists, it's often hard to get support. I am very passionate about increasing that pool.
Most of our areas of impact have their roots in the wishes of my father. Holocaust education was one of the first programs we launched. He was also very interested in scientific research and architecture, in music and the arts. Education is the thread that goes through everything we do.
For my parents, it was always better to be generous. If you had to err on the side of more or less, do more — and I don't mean only financially.
The continuation of wealth over generations, which was assumed for centuries, is not assumed anymore. More people are thinking about their legacy in terms of how they can change the world.
I love the Warren Buffett and Bill Gates Giving Pledge. But my dad just did it and didn't make a big deal of it. The vast majority of what he created was left to philanthropy, making us the largest foundation in Canada. We grant $80 million to $85 million every year. You can do a lot of good in the world with that, let me tell you.
This interview has been edited and condensed.