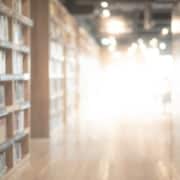 Synopsis
The workshop will commence with a comprehensive exploration of psychoeducation concerning stress responses and trauma stemming from the current war situation in Israel. Participants will gain insights into the intricate workings of brain pathways and bodily responses to stress, enabling them to identify distress symptoms and discern when adaptive stress responses may escalate into pathological conditions.
Outcomes
Throughout the workshop, participants will engage in a dynamic blend of psychoeducation and experiential exercises. They will acquire specific skills tailored to manage acute stress responses, encompassing distress tolerance, emotion regulation, and mindfulness practices. The goal of the workshop will be to empower participants with stress management tools that they can apply in their personal and professional lives.
Session Dates
Three sessions:
• Tuesday, November 21, 2023, 17:00-18:30 (Israel time)
• Tuesday, November 28, 2023, 17:00-18:30 (Israel time)
• Sunday, December 3, 2023, 17:00-18:30 (Israel time)
**Participation in all sessions is required.
About the Instructor
Dr. Miri Bar-Halpern is a licensed clinical psychologist and the Director of Intensive Outpatient Treatment Services at the Boston Child Study Center (BCSC). In addition, she is a Clinical Instructor in Psychology at Harvard Medical School and a trainer at the Trauma Institute at McLean Hospital, where she received the Partners in Excellence Award. Further, Dr. Bar-Halpern provides consultation and professional workshops on evidence-based treatments both nationally and internationally to psychiatric hospitals, mental health organizations, and schools. She is the Chief Clinical Officer at a mental health tech company, as well as an author, public speaker, and an advisor to digital health companies.
Dr. Bar-Halpern earned her Bachelor of Arts at Tel Aviv University and her Master of Arts and doctorate in clinical psychology at the University of Hartford, graduating with the Highest Honors and the Regent Honor Award. She is extensively trained in implementing a broad range of evidence-based interventions to treat children, adolescents, and families with severe psychiatric conditions. As an expert in the field of trauma, Dr. Bar-Halpern has developed treatment manuals, therapy groups, and training seminars and has been invited to present nationally and internationally. She has published several chapters and articles about trauma and emotion regulation, including the book, Becoming a Superhero: A Book For Children Who Have Been Exposed to Trauma. Dr. Bar-Halpern also provides consultation to schools and organizations in developing trauma-informed social-emotional programs to enhance safety, quality of life, and performance. She is an active advocate and speaker who provides interviews and consultation to the media on these topics.
Instructor
Dr. Miri Bar-Halpern
Start Date
Tuesday, November 21, 2023