A few years ago, it would have been hard to predict how important covered open-air spaces would become in our daily lives.

In 2017, two Jewish summer camps – Camp Kinneret-Biluim in Quebec and Camp George in Ontario – coincidentally proposed building covered, multipurpose outdoor facilities. Supported by donations from the Azrieli Foundation, both were able to do so.
It was fortuitous that the facilities were built just before the pandemic made the ability to gather outdoors so important. When camps reopened in 2021, COVID precautions were top-of-mind.
The Azrieli Sports Complex at Kinneret-Biluim, with its multisport surface and bleacher seating, "has become the heart of our camp" says Director Guy Korngold. "This season, in addition to playing basketball and floor hockey, we also gathered at the 'plex' to celebrate Shabbat with shira and rikud (song and dance)."
Camp George's Azrieli Pavilion features a multisport surface as well as lighting and sound for performing arts. The pavilion is an essential all-weather gathering space for a range of activities, from athletics to theatre to Jewish services and beyond. As Jeff Rose, Director of Camp George, says, "It has allowed for us to gather as a community in a time when we need it most."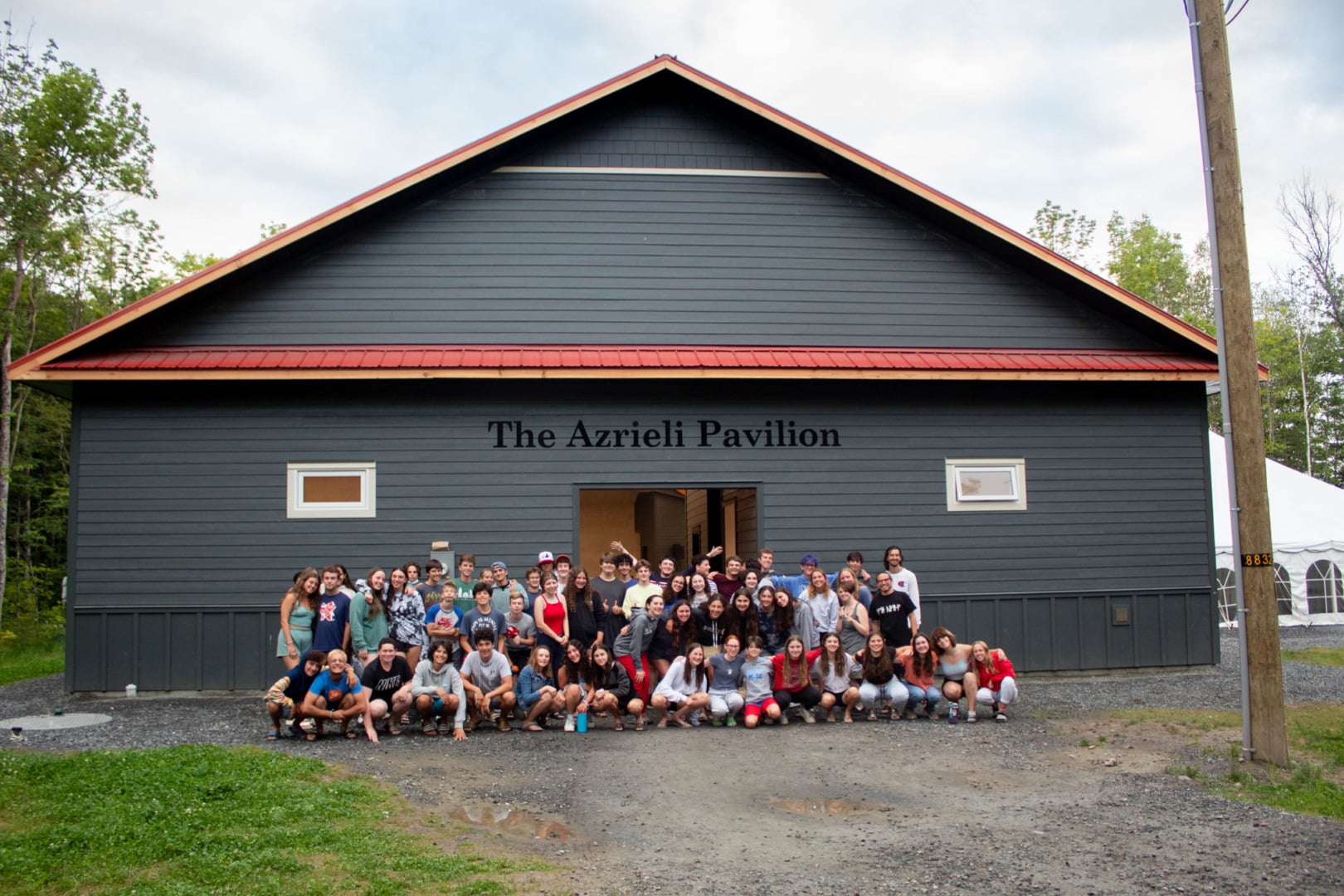 At Camp Ramah in Ontario, the Foundation supported a different facility with an equally important impact. The new arts and fitness centre—the Matnas—was used rain or shine this summer for specialized arts programming, woodworking and a variety of fitness activities, from weightlifting to yoga.
After a year away, this dynamic space helped reinvigorate Ramah's summer program, with Olivia Varkul, the Head of Sports, calling it "simply the best thing to have happened to camp!" The Matnas "has become a beloved home at Camp Ramah for vibrant Jewish creativity, fun and wellness," says Director Rabbi Jordan Bendat-Appell.
Jewish summer camp gives children a unique opportunity to connect with their culture, and research shows its positive impact on solidifying Jewish identity. Despite the challenges the pandemic posed to the 2021 camp season, the new outdoor and wellness spaces at Camps Kinneret-Biluim, George and Ramah allowed the summer fun to continue, creating treasured memories for hundreds of campers.
---

---