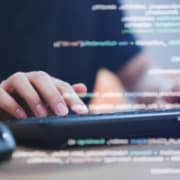 Synopsis
The exacting atmosphere of academics and higher education has gotten us accustomed to certain rules for writing, with guidelines and norms that can sometimes create rigidness or stifle our creative mind when we write. As researchers, developing our creative mind is important for resolving problems and pursuing new avenues of thought in research; for building our capability for dealing with uncertainty, and developing flexibility in light of the inevitable changes as part of the research process. Creative writing is the freedom to wander in and out. Sometimes it's putting a small "back soon" sign so we can tune-out for a little while somewhere else, or with someone else, and sometimes it's finding the words for what's going on inside. Writing is a sort of muscle that needs to be activated, perhaps at first with some effort, until it becomes easier. During the workshop we will be inspired and gain tools to train our writing muscles. We will use our life-experience as a source of inspiration and learn to transform personal experience into meaningful stories. The play between the real and the imaginary will give us the freedom to explore and discover our creative muscles. We will learn how to be outside of ourselves, how to invent characters, places and conflicts. The workshop is intended for those comfortable writing and for those who are a little intimidated by the empty page and feel that they "don't have anything to write".
Outcomes
In each session we will explore a different subject, through learning, drawing inspiration from wonderful texts and practice. We will try our hand at guided writing during the session and between the sessions for those interested, with the opportunity for feedback.
Session Dates
Sunday, December 12, 2021 20:00-21:30
Sunday, December 19, 2021 20:00-21:30
Sunday, December 26, 2021 20:00-21:30
About the Instructor
Inbar Amir has acquired two skillsets – one from her experience in theatre and writing, and another from her experience in education and management. In her work she combines her knowledge from these two worlds. Inbar uses tools from the theatre world in workshops on communication, presentation and storytelling which she delivers to diverse groups in Israel and abroad including in the academic, business, social and educational realms. Inbar specializes in preparing speakers for conferences, either individually or in group sessions, with the aim of making academic data accessible to the general public. She teaches writing and storytelling at "Sadnaot Habait" by Eshkol Nevo and Orit Gidali. Inbar is a screenwriter, playwright and director. She participated as a speaker in TEDx Jaffa in 2014 and today works with TEDx speakers around the world in preparation for their talks.
Start Date
Sunday, December 12, 2021