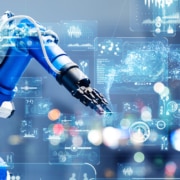 Synopsis
As life becomes more and more data-driven, data simulation is no longer a bonus but rather a compulsory skill. Nevertheless, most people who engage in data analysis have not learned this field and are unfamiliar with the rules of effectively presenting quantitative data to others. An efficient presentation of quantitative data is done according to the principles of data visualization – a scientific field which is based on studies in psychology, linguistics and visual communications. Without these skills, recommendations are rejected, ideas discounted, stories are not transferred to target groups and projects remain hidden away in drawers. Perfecting the skills of data visualization saves much confusion and frustration, up to 50 (!) times money and time, and has substantial advantages in the research arena.
Outcomes
Participants in the workshop will learn the basic principles of data visualization; understand the different types of quantitative connections and the way to visualize them; will be given rules to design tables and graphs and will learn about visual components and the correct way to utilize them.
Session Dates
Sunday, April 3, 2022  9:00-13:00
About the Instructor
Bella Graff is an expert in data visualization. She has more than twenty years of experience in advising financial, public and academic institutions on business analytics, data visualization and visual analytics. Bella has degrees in psychology, linguistics, art and business administration, she manages a Facebook community for data visualization in Israel, and she is the founder and manager of InfoSerViz.
Start Date
Sunday, April 3, 2022